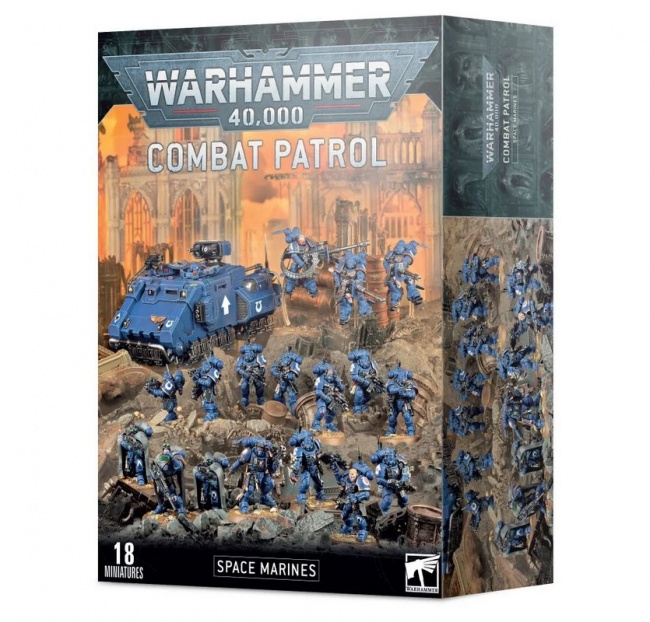 Games Workshop revealed two
Combat Patrol: Space Marines
and
Combat Patrol: Necrons
, miniature sets for Warhammer 40,000, which will release on May 29.
The new Combat Patrol: Space Marines boxed set offers players a mixed army of the Angels of Death. It comes with enough units to get started or build up an existing force. The box contents includes about 25 Power Level's worth of miniatures: a Primaris Lieutenant in Phobos Armour, 10 Primaris Infiltrators, 3 Suppressors, 3 Eliminators, and a Primaris Impulsor. The models are supplied with their appropriate bases.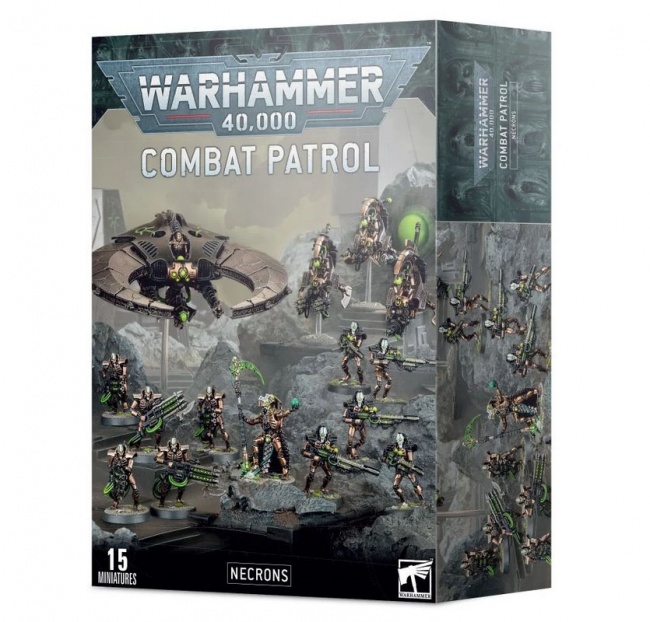 Combat Patrol: Necrons
features the longtime enemies of the Space Marines. The contents of this set comes with enough Necrons to field an army for Combat Patrol-sized games. It comes with enough components to make a Necron Overlord, 10 Necron Immortals, 3 Tomb Blades, and a Night Scythe.
Each Combat Patrol set will retail for $140.
Games Workshop also teased a Combat Patrol, Codex, Datacards, and dice releases for Warhammer 40,000's Adeptus Mechanicus faction, which will be coming soon to preorder (see "Games Workshop Teases 'Warhammer 40,000' Adeptus Mechanicus Releases").
Click on Gallery below for full-size images!