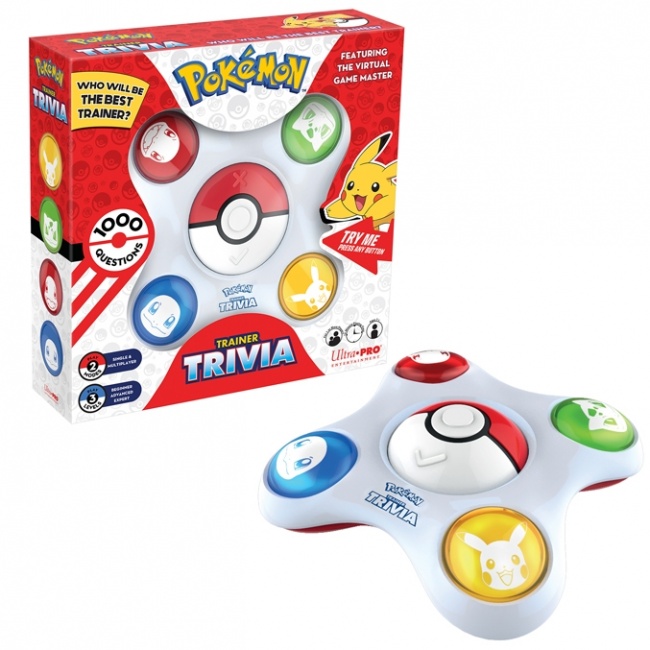 Ultra Pro Entertainment will release
Pokemon Trivia Trainer
, a new interactive quiz game, for release in August.
In Pokemon Trivia Trainer, players are out to find out who is the best Pokemon trainer by answering questions fast. This talking quiz game features 1000 questions for players to buzz in on and answer before their opponents. This game is run by a virtual gamemaster that also explains the game rules as it goes on. The player with most points at the end of the game wins.
The game box comes with a Virtual Game Master, an instructions manual, and 3 AAA batteries. It supports one to four players, ages 6 and up, and plays in 15 minutes. This game will retail for $25.
Ultra PRO Entertainment will release Splitz, a new trick-taking game, into retail in 2021 (see "Divide and Claim Cards in 'Splitz'").