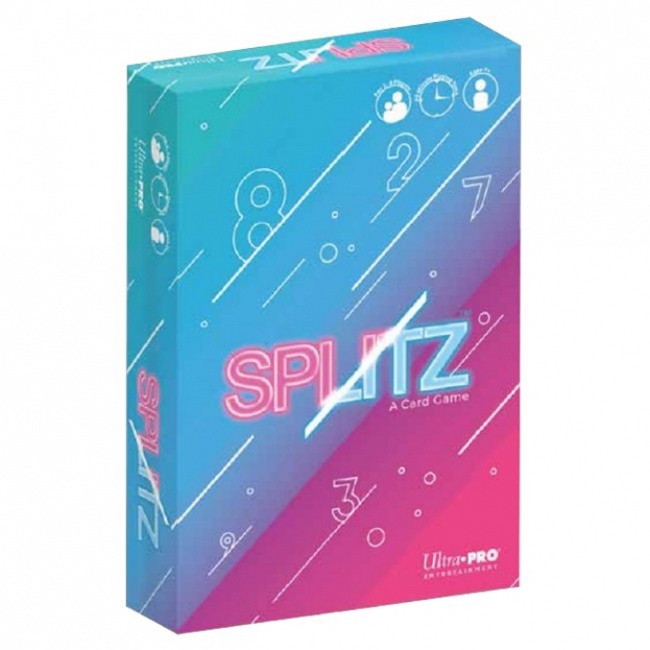 Ultra PRO Entertainment will release
Splitz
, a new trick-taking game, into retail in 2021.
In Splitz, players attempt to common cards by bidding on cards in a common flop. The twist in this game is that players can use cards to divide the shared center row of cards and gain a strategic advantage over the other players attempting to claim cards. Low-numbered cards score low points, and high-numbered cards score more but are more difficult to claim. The player with the most points wins the game.
The game box comes with 55 Number cards, 15 Joker cards, 12 Voting cards, 2 Divider cards, and rulesheet. This game is for two to four players, ages 7 and up, and plays in 20 minutes. It will retail for $10.00.
Ultra PRO Entertainment also revealed Cutterland, a new cut-and-draft tile game by Hobby World (see "Destroy Game Components and Build Realms with 'Cutterland'").