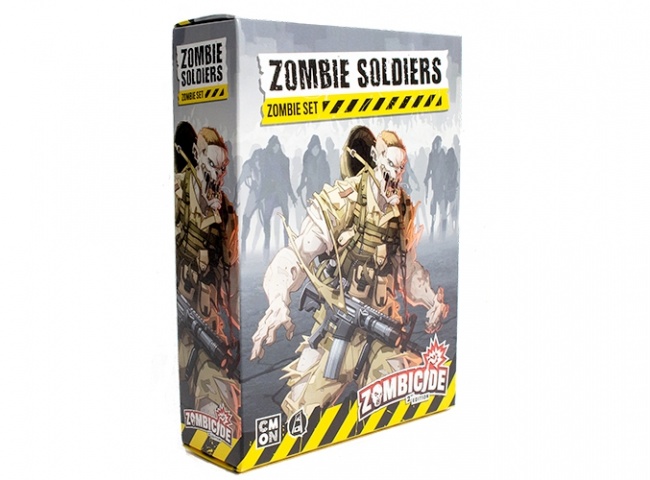 CMON and Guillotine Games have announced four new add-ons for
Zombicide 2nd Edition
which will be distributed in North America through Asmodee, releasing soon.
The Zombie Soldiers Zombie Set provides a half dozen "Shooter Walkers," introduced to the game in the Fort Hendrix expansion (see "CMON Will Release 'Zombicide 2E: Fort Hendrix' into Trade"). These former soldiers still have their weapons and a willingness to use them to shoot at the Survivors. MSRP is $11.99.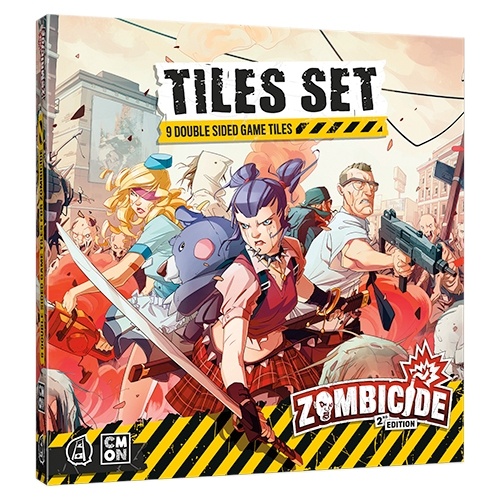 The
Tiles Set
offers players more environments to explore with nine double-sided game board tiles from the
Zombicide 2nd Edition Core
set. These can be used as replacement tiles or to create new and larger scenarios thanks to their modular design. MSRP is $19.99.
Two sets of Zombicide dice will also be available for players who want more dice for their games. The All-Out Dice pack includes 6 All-Out dice while the Special Black & White Dice set features 6 white and 6 black dice for the game. The All-Out Dice pack is MSRP $9.99 and the Special Black & White Dice set is MSRP $17.99.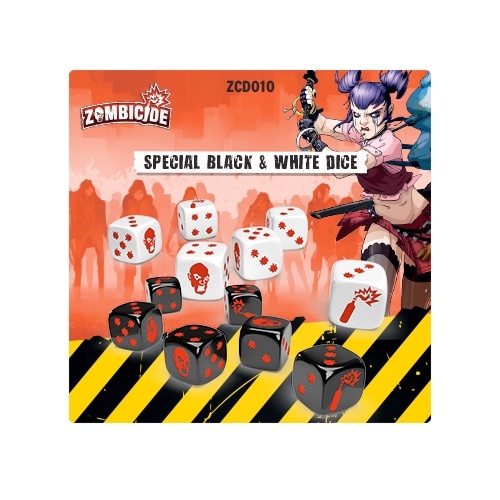 As expansions, all of these accessories require the base game to play.
Click Gallery below to see images from these sets.
The new edition of Zombicide was launched in 2020 (see "'Zombicide 2nd Edition'"). The company has also announced a version of the game based on the Netflix movie Army of the Dead (see "CMON Announces 'Army of the Dead: A Zombicide Game'").