DC's latest round of announcements includes three box sets featuring Alan Moore's Saga of the Swamp Thing, the Hill House horror comics, and a special kids' box set with four graphic novels starring female DC superheroes.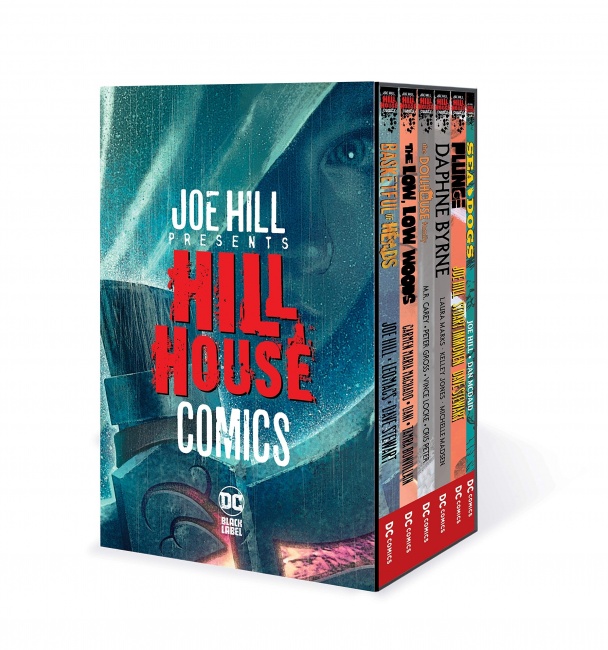 The
Hill House Box Set
includes paperback collections of five limited series published under
Locke & Key
writer Joe Hill's horror imprint of the same name (see "
DC Black Label Launching New Pop-Up Horror Line with Joe Hill
"):
Basketful of Heads
by Hill and Leomacsz,
The Low, Low Woods
by Carmen Maria Machado and Dani,
The Dollhouse Family
by M.R. Carey and Peter Gross,
Daphne Byrne
by Laura Marks and Kelley Jones, and
Plunge
by Joe Hill and Stuart Immonen. In addition, it will include a sixth graphic novel exclusive to the box set:
Sea Dogs!
by Hill and Dan McDaid, a story about werewolves on a naval ship, set in the 18th century.
Sea Dogs!
ran as a backup story in the Hill House comics and has never been collected before; this collection includes 14 new pages of story. The box set will go on sale on October 26 with an MSRP of $99.99.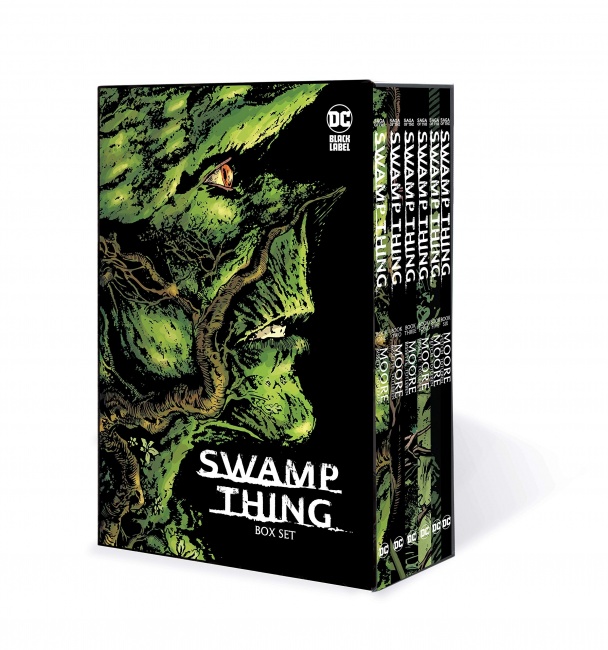 The six-volume
Saga of the Swamp Thing Box Set
brings together Alan Moore's complete run on the series, one of the most famous superhero comics in history and an indication of what was to come from the writer who would go on to create
Watchmen
and
V for Vendetta.
The artists on the series include Steve Bissette and John Totleben. The box set will go on sale on October 12 with an MSRP of $120.00.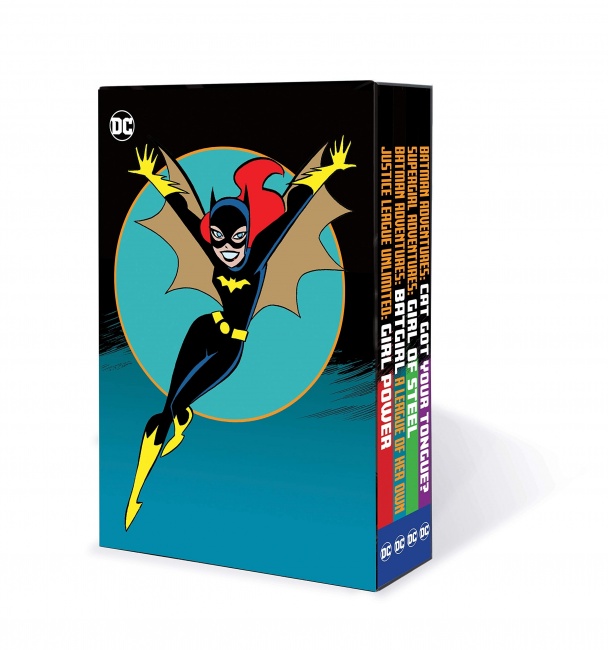 The DC Comics: Girls Unite! Box Set is a stylish slipcased collection of four comics that put female superheroes front and center:
Batman Adventures: Cat Got Your Tongue?, Supergirl Adventures: Girl of Steel, Batman Adventures: Batgirl—A League of Her Own,
and
Justice League Unlimited: Girl Power.
Aimed at readers aged 8 to 12, the collection includes stories about Catwoman, Supergirl, Batgirl, Mary Marvel, and Wonder Woman. It will be released on October 5 with an MSRP of $39.99.