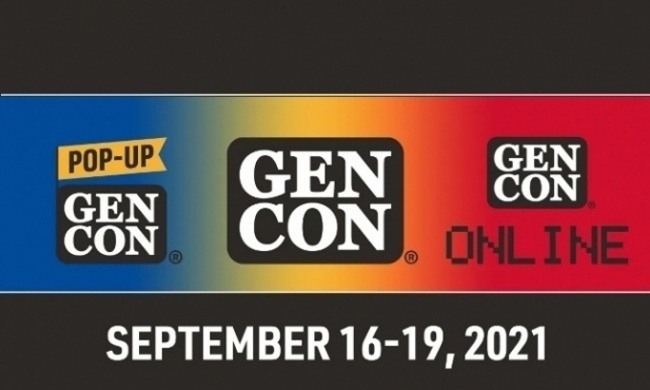 Asmodee USA, Asmodee NA studios, and Ultra PRO Entertainment will not be physically present at Gen Con Indy 2021.
The lower-numbered aisles of the Gen Con Indy 2021 exhibit hall floor space are beginning to look a lot less crowded now that Asmodee USA, Asmodee NA studios, Ultra PRO, and Paizo (see "Paizo Will Not Appear at Gen Con Indy in 2021") will not be attending. Asmodee, one of Gen Con's largest exhibitors, released the following statement today:
Asmodee has decided to not physically participate in Gen Con 2021, but we will be focusing our support on Gen Con Online to bring you some exciting news and events. We'll really miss gathering around tables with everyone this year, but we want to keep the health of our staff, partners, and customers top of mind. Gen Con Online ensures we can continue to support an amazing community event and the industry, so we are excited to participate. We'll release more information about our plans as we get closer to September. We hope to see all of you in person next year as the health situation continues to improve and allow for everyone to gather safely!
Asmodee NA studios includes Atomic Mass Games and Fantasy Flight Games, which both have featured sprawling booth spaces in Gen Con Indy in the past. Fantasy Flight Games' booth is considered a must-visit booth by many attendees that seek their newest releases at the show.
ICv2 has also learned that Ultra PRO does not intend to physically attend Gen Con. They too are a major contributor to the event and their absence as a physical presence will detract from the allure of the Gen Con Indy exhibit hall for con-goers. These withdrawals all come as the show creeps closer to attendee badge registration on May 23 (see "Badge Registration Date Announced for Gen Con 2021").