Cats are perennially popular, and publishers are planning a raft of cat-oriented graphic novels and manga in the coming months.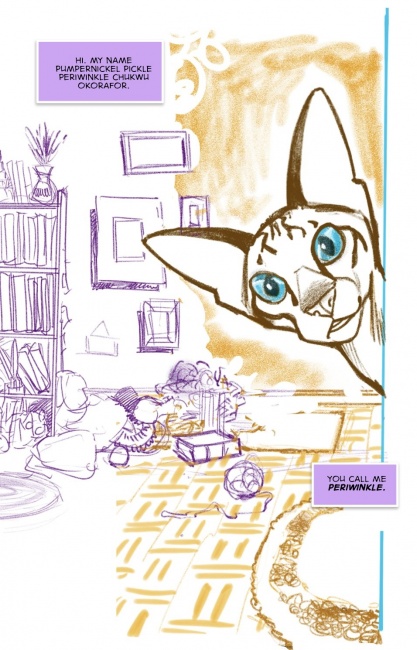 First Second has acquired
Space Cat,
a middle-grade graphic novel by writer Nnedi Okorafor and artist Tana Ford,
Publishers Weekly
reports. Okorafor and Ford won an Eisner Award last year for
La Guardia
(Best Graphic Novel - Reprint, see "
Eisner Awards - 2020
"). The book, which is scheduled for publication in 2024, is set in Nigeria and features a cat who realizes that the little orange flowers all over his new town are actually space aliens bent on destruction. Fortunately the cat, Periwinkle, is a superpowered Space Cat who rounds up his pals to take down the invaders.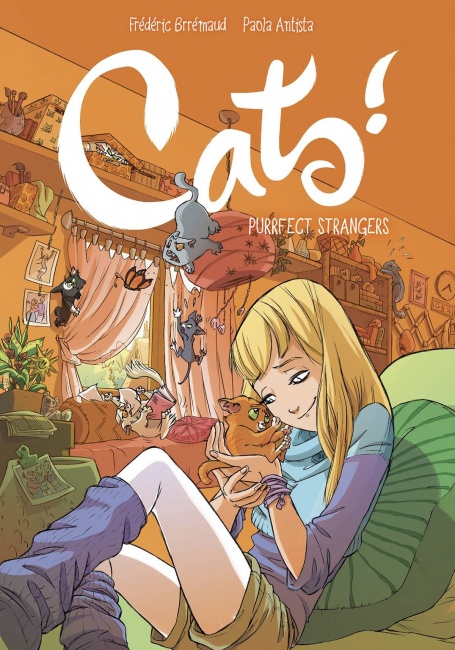 In the more immediate future, Dark Horse will publish
Cats! Purrfect Strangers
in October. The book, by writer Frederic Brremaud and artist Paola Antista, is a collection of light-hearted stories about three young women and their cats, each of whom has their own quirks. Brremaud is the writer of the
Love
and
Little Tails
series, both published by Magnetic Press.
Cats! Purrfect Strangers
is slated for release on October 27 with an MSRP of $14.99.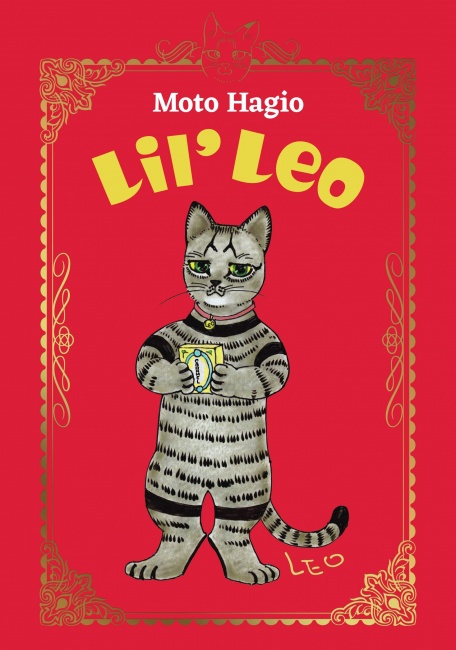 The manga publisher Denpa also has a cat book in the works:
Lil' Leo,
by Moto Hagio, about a two-year-old cat who does everything the humans around him do, from going to school to drawing a manga. Hagio is the creator of
The Heart of Thomas
and
A Drunken Dream,
both published by Fantagraphics, and is one of the foremost manga creators in Japan. The paperback is scheduled for July 20 and will have an MSRP of $15.95.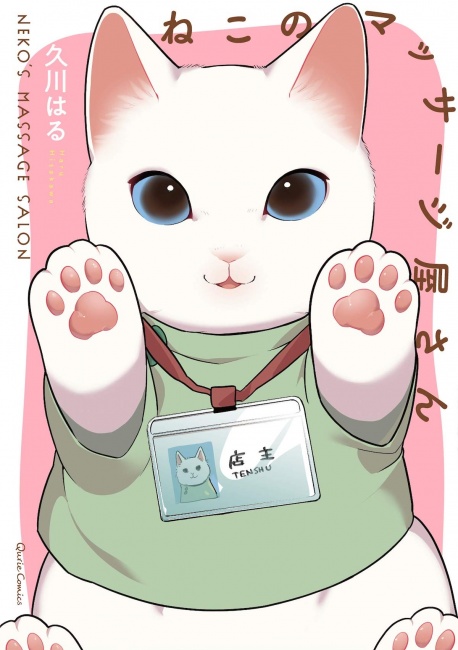 In addition, Seven Seas recently announced that it has licensed three cat manga that will be out later this year:
Cat Massage Therapy, I Am a Cat Barista,
and
The Walking Cat: A Cat's-Eye-View of the Zombie Apocalypse
(see "
Seven Seas Licenses 'Case Files of Jeweler Richard' Manga
").