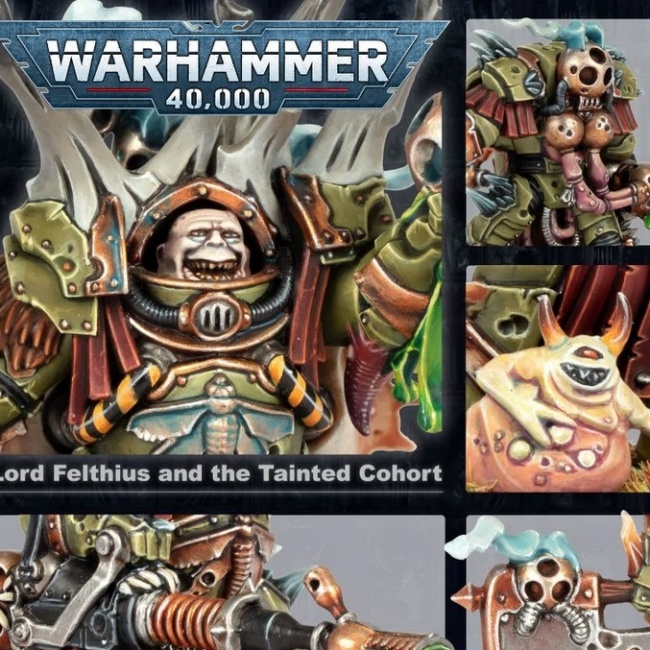 Games Workshop will release
Lord Felthius and the Tainted Cohort
, a new model set for
Warhammer 40,000
, on June 12.
Lord Felthius is a unique Lord of Contagion miniature that was previously available only in limited-run products. This Chaos Lord comes geared up in his rotting Terminator armor and dripping diseased fluids. Alongside Lord Felthius, are three Blightlord Terminators known as the Tainted Cohort ,who come with their Nurglings in tow.
This kit comes with 26 plastic components which allows players to assemble a Lord Felthius, Lord of Contagion and his three Blightlord Terminators. It also comes with 4 Citadel 40mm Round Bases. The models are push-fit, and the kit will retail for $40.
Games Workshop also recently previewed a Combat Patrol, Codex, Datacards, and dice releases for Warhammer 40,000's Adeptus Mechanicus faction (see "Games Workshop Teases 'Warhammer 40,000' Adeptus Mechanicus Releases").
Click on Gallery below for full-size images!