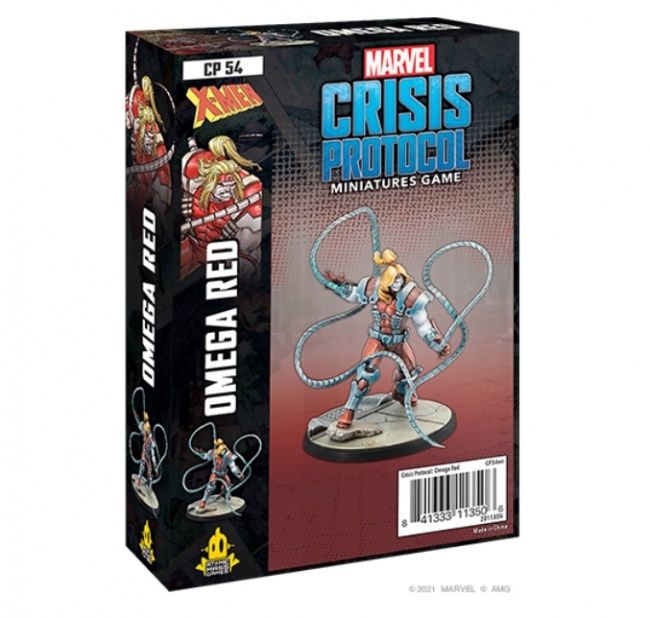 Atomic Mass Games will release a
Marvel Crisis Protocol: Omega Red
character pack, which will hit stores in Q3.
Omega Red is a the result of Soviet-era super-soldier experiments that turned Russian criminal Arkady Gregorivich Rossovich into a living weapon. His model features Omega Red's signature implanted carbonadium tendrils as his primary weapons, and this character must feed on the life force of others to offset the constant poisoning caused by these tendrils. The game box comes with 1 Omega Red miniature, a base, a Character Stat card, 3 Team Tactic cards, and 11 tokens.The miniature in this pack comes unpainted and unassembled.
Marvel Crisis Protocol: Omega Red character pack will retail for $29.99.
Atomic Mass Games revealed two more miniatures packs for Marvel Crisis Protocol (see " Atomic Mass Games Unleashes Two New 'Marvel Crisis Protocol' Packs").
Click on Gallery below for full-size images!