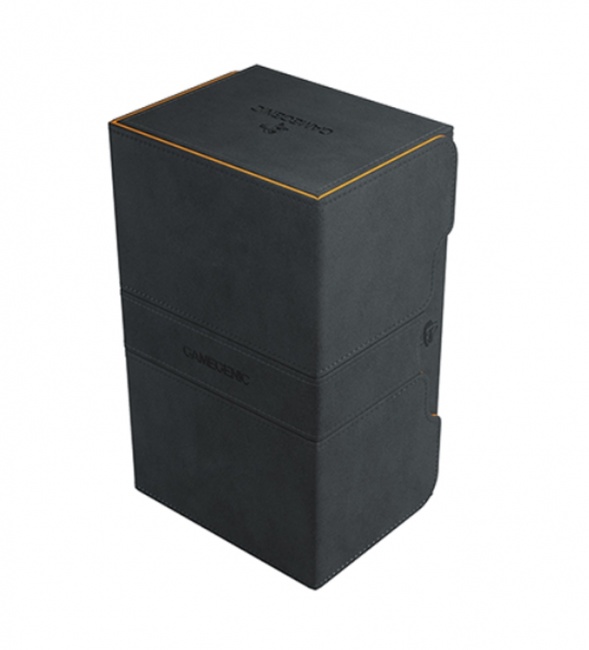 Gamegenic revealed the
Stronghold 200+ Card Deck Box: XL (2021 Edition)
, an exclusive 2021 deck box, which will be on preorder soon.
Stronghold 200+ Card Deck Box: XL (2021 Edition) is made to fit 200 double-sleeved cards, which is the size of two Commander Decks, plus tokens. Its design features a removable accessories drawer and two card holders to keep decks and tokens safe. The closure flaps are completely removable, and utilize magnets to keep the box securely closed. The 2021 edition is available in an exclusive color combination of a black Nexofyber+ material exterior and vibrant orange microfiber inner lining.
This product will retail for $44.99 upon release.
Gamesgenic also launched a second wave of Marvel Champions Art Sleeves, for use with TCGs and LCGs (see " Gamegenic Launches a Second Wave of 'Marvel Champions Art Sleeves'").
Click on Gallery below for full-size images!