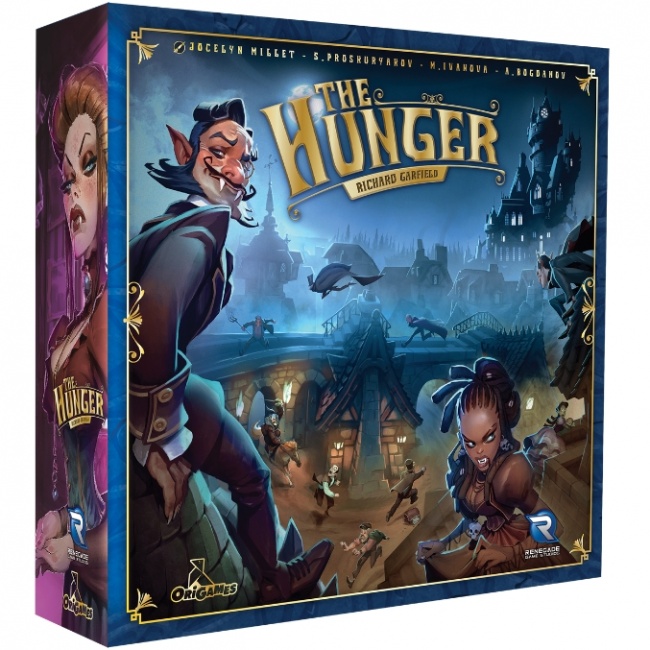 Renegade Game Studios will release
The Hunger
, a new vampire themed deck building game from
Magic: The Gathering
creator Richard Garfield, later this year.
The Hunger puts players in the role of vampires awakening from their sleep as eternal roses begin to bloom in a hidden labyrinth. Players will only have until sunrise to navigate the labyrinth and pick the most beautiful of the roses for themselves. In the race for the flowers, players will hunt humans to gain victory points, tempt familiars into helping them, and complete secret missions along the way. However, as players hunt, their decks become slower and it will become harder to get back before daybreak.
The Hunger is for two to six players, ages 10 and up, and plays in 60 minutes. The Hunger will retail for $50.00 upon its release.
Renegade Game Studios previously announced Love Letter: Princess Princess Ever After (see "Oni and Renegade Announce a New 'Love Letter' Game").
Click on the Gallery below for full-size images!