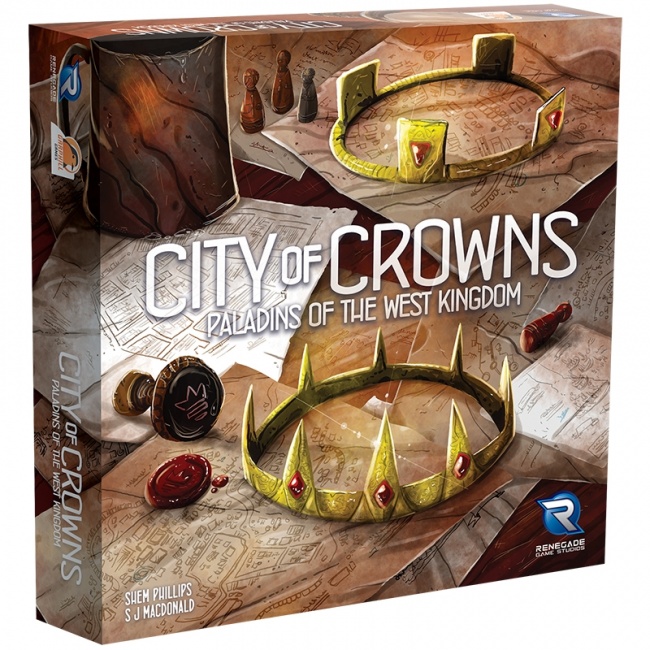 Renegade Game Studios unveiled
City of Crowns
expansion and a
Collector's Box
, for
Paladins of the West Kingdom
, which are both scheduled for a fall release.
City of Crowns is a new Paladins of the West Kingdom game where players must defend the city against invaders. They try to muster support for their city via negotiation with Dukes, Barons, Counts, and Margraves using the new Diplomacy attribute. This expansion includes new Townsfolk, Outsiders, Paladins, King's Orders and King's Favors as well as updated single-player rules.
The game box comes with a Diplomat token, 4 Workshops, 4 Diplomacy Markers, 7 board extensions, 30 Muster cards, 4 Ally cards, 30 Negotiate cards, 16 Paladin cards, 6 Outsider cards, 8 Townsfolk cards, 5 King's Favour cards, 2 King's Order cards, 6 Tomesaga Co-op cards, and an illustrated rulebook. It is for one to four players, ages 12 and up, and plays 90 to 120 minutes. This game will retail for $35.00.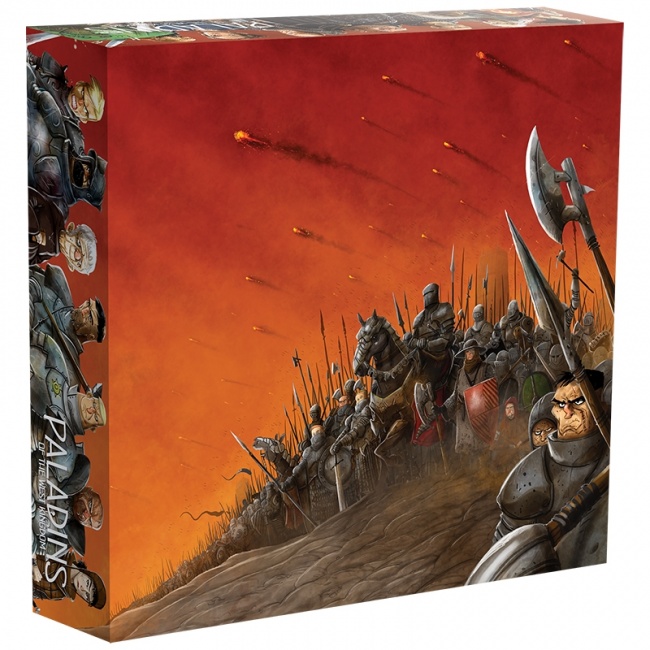 Alongside the expansion, Renegade will also release a
Collector's Box
. This box is designed to store and organize
Paladins of the West Kingdom
and the expansion,
City of Crowns
. It also comes with
The Vassals Mini Expansion, and will retail for $30.00.
Renegade Game Studios also released Viscounts of the West Kingdom (see " Renegade Completes 'West Kingdom' Trilogy with 'Viscounts'").