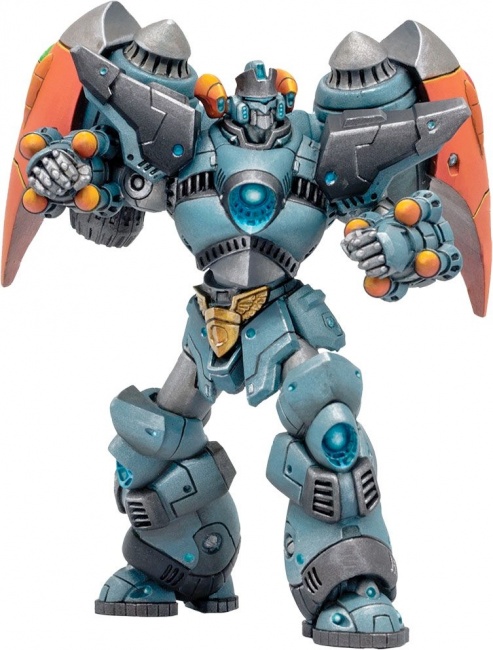 A wave of models for
Monsterpocalypse
will be coming from Privateer Press in September, including four monsters and two unit packs.
Four of the game's factions will be welcoming monsters:
Defender X – G.U.A.R.D. Monster was the first Protector of humanity, created by human scientists researching the Harbinger Comet. This metal and resin kit was previously available only in the Protectors starter set, now available on its own. MSRP is $34.99.
Gorghadra – Planet Eaters Monster spearheaded that faction's invasion of earth, expecting little resistance. This resin kit was part of the Destroyers starter set, now available separately. MSRP is $34.99.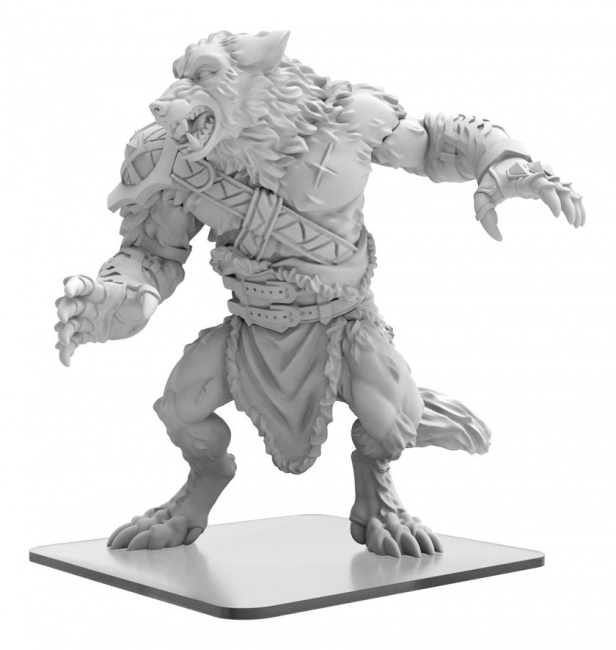 Numitor – Legion of Mutates Monster
uses pack tactics learned from years living with wolves as he leads the forces of this faction of human-animal hybrids. Resin model. MSRP is $31.99.
The Conductor – Masters of the 8th Dimension Monster can bend reality itself to its will, transmuting the elements and warping space into new impossible formations to dominate the battlefield. Metal and resin kit. MSRP is $31.99.
New units join two of the factions: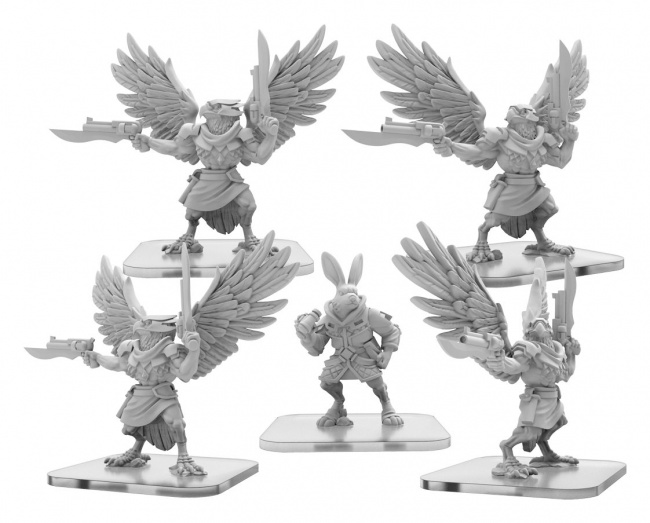 Shriekers and Hopper – Legion of Mutates Units
features four human-bird hybrid Shriekers armed with guns and blades and one human-bunny cross Hopper, which acts as a Sidekick for a larger monster. Metal kit. MSRP is $27.99.
The Dervishes and Tuner – Masters of the 8th Dimension Units set offers four Dervishes, sentient whirling blades that carve up their enemies, along with one Tuner, which can mimic the Conductor's reality-warping powers. Metal kit. MSRP is $24.99.
Click Gallery below for full-size images of the new kits.
All models are supplied unpainted. Some assembly may be required.
September's wave follows four releases coming in August (see "Privateer Press Reveals Four New 'Monsterpocalypse' Releases").