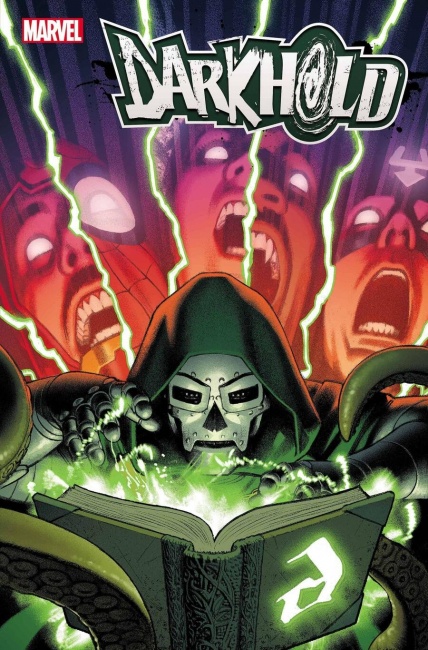 Marvel Comics will launch the newest Darkhold story in September, with writer Steve Orlando and artist Cian Tormey holding the reins.
Darkhold Alpha
#1 will launch on September 22 and will feature two covers by Greg Smallwood, the main cover starring Doctor Doom and a variant featuring the Scarlet Witch.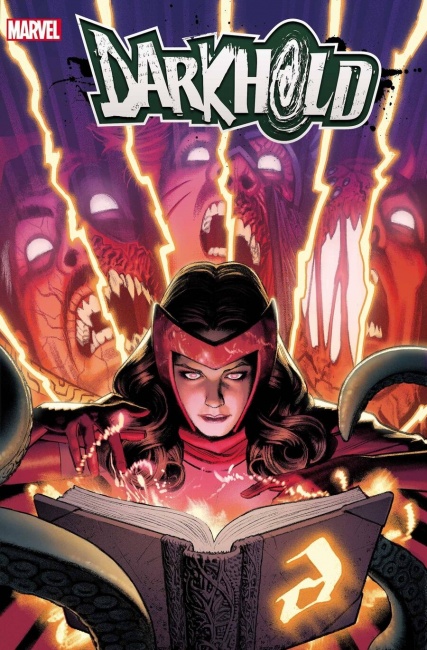 The Darkhold is a powerful book of black magic that was created by the Elder God Chthon, and has strong magic powers of its own that can drive the reader insane. In
Darkhold Alpha
#1, the powerful sorcerer Doctor Doom gets his hands on the book, but Chthon has tracked him down. To prevent the deadly consequences of this, Scarlet Witch assembles a rescue team that includes Iron Man, Wasp (Janet Van Dyne), Black Bolt, Blade, and Spider-Man. Together they will venture into Chthon's dimension to fight him. The story will unfold across a series of one-shots, each of which focuses on a different character and the inner darkness the book forces them to face.
Orlando is also writing Extreme Carnage: Phage, which will be out in July (see "Four Marvel #1s in July"), and Search for Hu, which will launch from Aftershock in September (see "Steve Orlando and Jon Tsuei Team Up on 'Search for Hu'").
Click Gallery for full size covers!