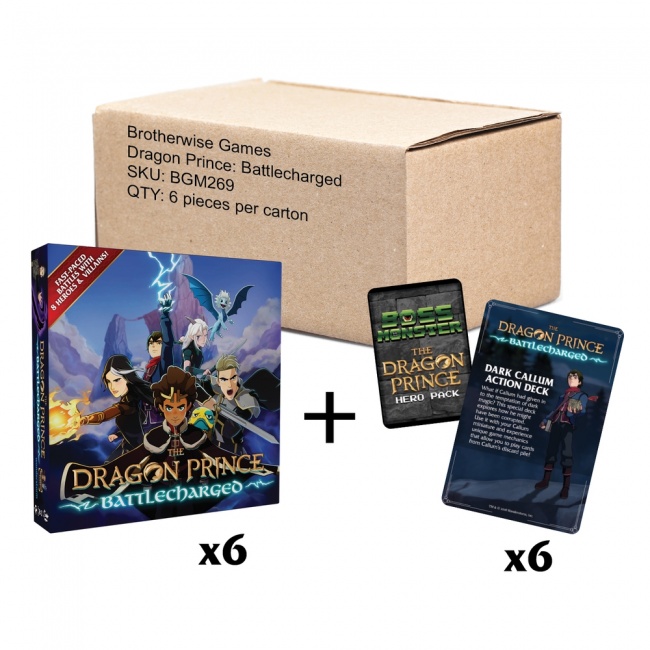 Brotherwise Games is offering a
The Dragon Prince: Battlecharged
retailer bundle for preorder.
The retailer bundle comes with 6 Dragon Prince: Battlecharged games and 6 sets of preorder bonus content. Its preorder content features a Boss Monster: The Dragon Prince - Hero Pack, which has 8 Boss Monster cards based on characters in The Dragon Prince, as well as a Dark Callum Action Deck. Orders are open to game retailers with a brick-and-mortar location within the United States.
The Dragon Prince: Battlecharged Retailer Bundle costs $119.85. This game is set for release in this fall (see "Wonderstorm Taps Brotherwise for 'Dragon Prince' Minis Game").