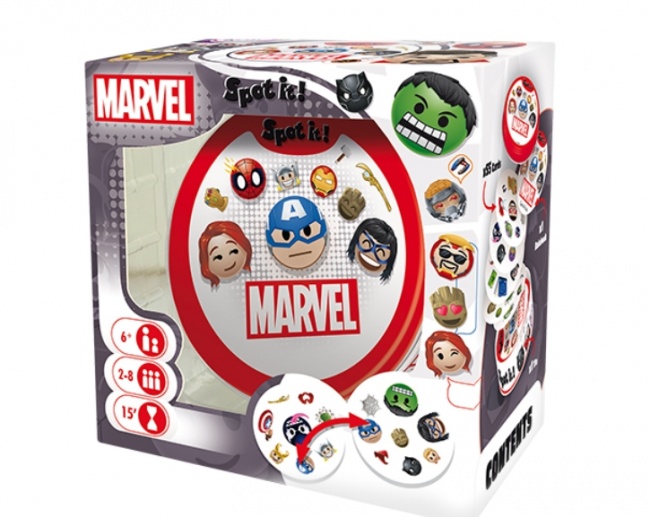 Asmodee USA unveiled
Spot It! Marvel Emojis
, by Zygomatic, for release into retail on August 20.
This new version of Spot It! features the Marvel superheroes and villains as playful emojis. Like most Spot It! games, players try to spot the single matching symbol between two cards quickly. The Marvel Emoji version has characters like Iron Man, Captain America, and Black Widow along with some of their equipment like Iron Man's gauntlets, the Infinity Gauntlet, and Dr. Strange's Cape.
This game will retail for $15.99.
Asmodee USA also will release Spot It! Animals Jr. and Spot It! Fishing in July (see "Asmodee USA Brings Two 'Spot It! (Eco-Blister)' Packs to U.S.Retail").
Click on Gallery below for full-size images!