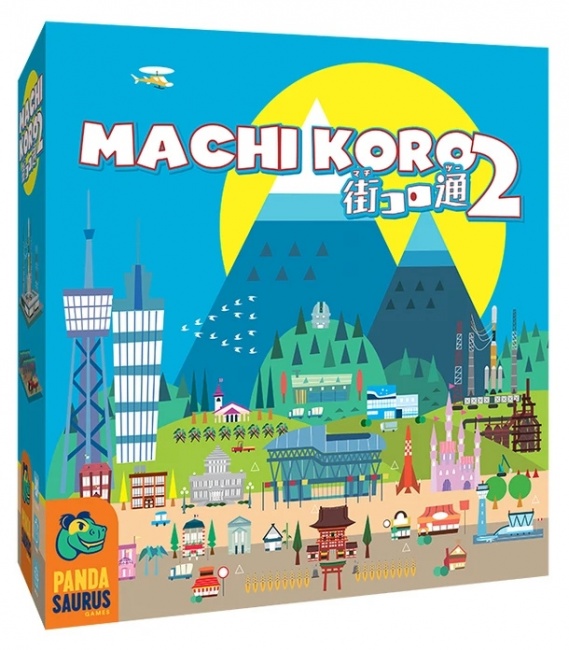 In
Machi Koro 2
, players will have to contend with new zoning laws that give them a limited budget to begin their new adventures. Buildings are separated into three decks and randomized, with only five cards from each deck showing at a time. Over three initial building rounds, players will choose their first buildings and pay for them with coins. Cards will feature new, never-before-seen effects; including landmarks that can also benefit a player's opponents.
Machi Koro 2
will include 106 game cards (86 Establishments, 20 Landmarks), 5 reference cards, 2 dice, 80 coins, and a rulebook.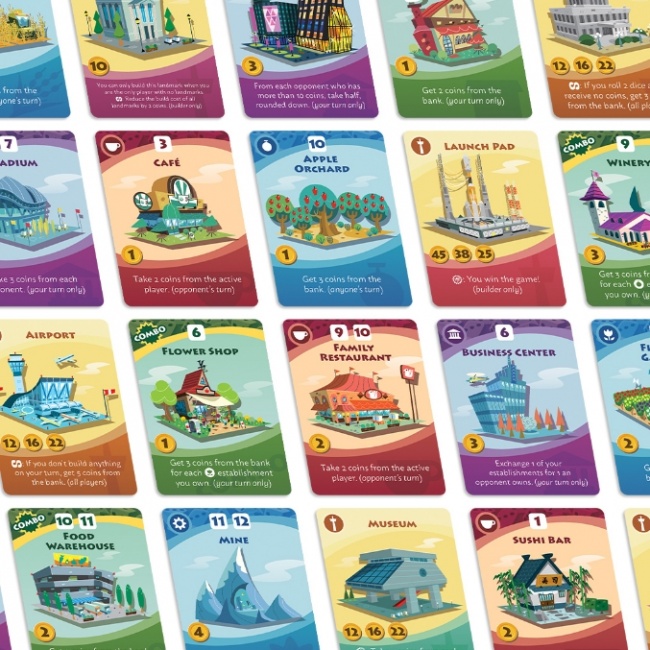 Machi Koro 2
is for 2 to 5 players, ages 10 and up, and plays in 45 minutes.
Machi Koro 2
will have an MSRP of $29.95 when it releases.
The first version of
Machi Koro
sold over 100,000 copies in around its first year of release, and regularly appeared on the ICv2 Top 10 Card and Dice Games chart (see "
'Machi Koro' Sales Top 100,000
").
Pandasaurus Games previously announced the English editions of
The Loop
and
Wild Space
(see "
Pandasaurus Games to Publish English Editions of Catch Up Games
").