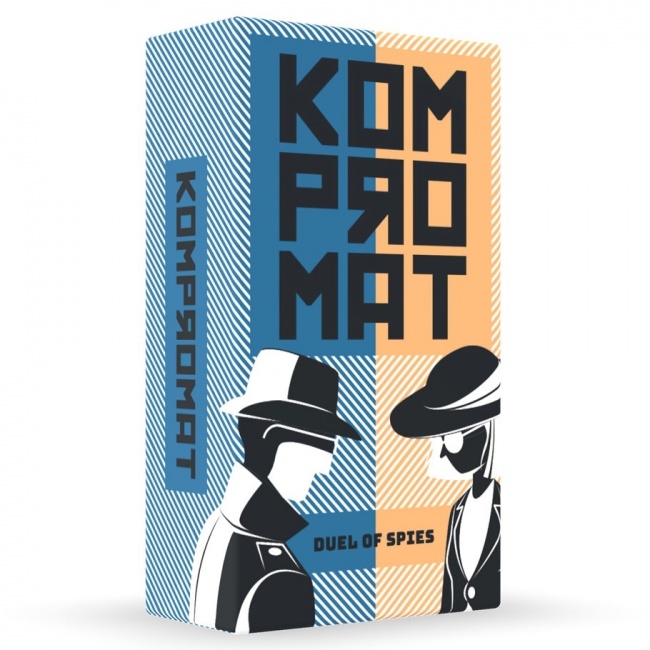 Asmodee USA will release
Kompromat
, a espionage card game by Helvetiq, into retail on August 20.
In Kompromat, players take on the roles of rival spies trying to either releasing compromising material or suppress compromising material about a public figure. It is a strategic card game where players play several hands of blackjack simultaneously in an attempt to push their luck. This game also features set collection mechanics and the possibility of a player instantly losing the game which makes for intense gameplay.
The game box comes with 57 cards, 18 tokens, and rules. This game is for two players, ages 8 and up, and plays in 30 minutes. It will retail for $19.99.

Asmodee USA revealed Winston, a dachshund collecting card game by Helvetiq, for release into retail (see "Asmodee USA Reveals 'Winston'").