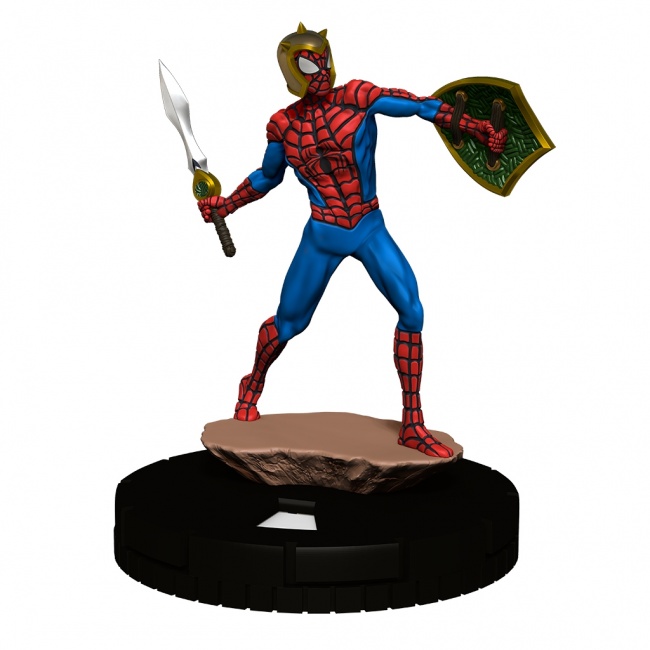 WizKids unveiled
Avengers War of the Realms,
a new set for
Marvel HeroClix,
for release in December.
In this set, the Avengers battles Malekith among other threats to the Asgardians. The booster set will feature Marvel characters like Thor, Captain America, Mary Jane, Gamora, Wasp, Angela, Yondu, Nova, and Black Widow as they battle across the 10 Realms. This set also add more characters with the Rally mechanic, and a brand-new Recruiter mechanic. Boosters will contain five figures, and the rarity breakdown is as follows: 16 Common figures, 14 Uncommon figures, 14 Rare figures (2 Primes), 12 Super Rare figures (2 Primes), and 8 Chase figures.
Avengers War of the Realms Booster Bricks will retail for $149.90.
WizKids will also be a new Fast Forces starter for this set. This pack will come with Clix for Thor, Black Widow, Black Panther, Loki, Enchantress, and the Executioner, and will retail for $19.99. There will also be a Dice and Token Pack available that contains 2 custom dice featuring a special logo for the Asgardian realm and 6 action tokens for $9.99.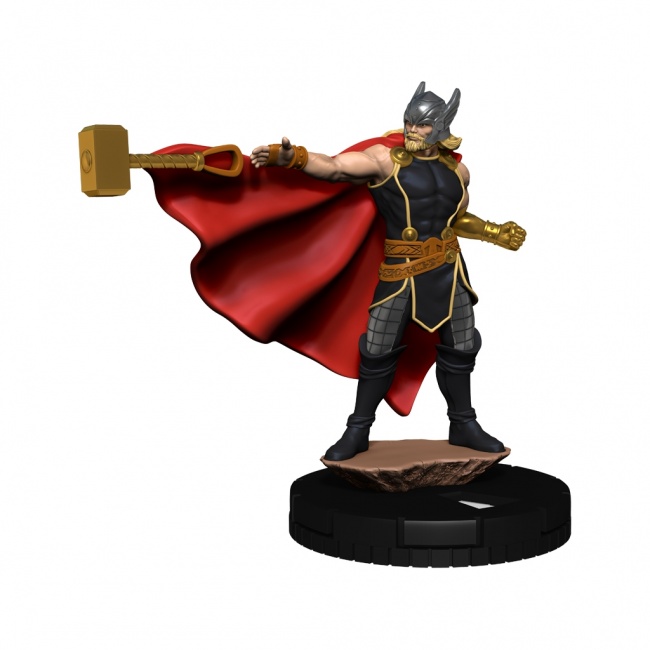 An
Avengers War of the Realms
Play at Home Kit will be available. It comes with a Limited Edition Thor figure with the Recruiter ability and a double-sided map. This kit will have an MSRP of $9.99.
WizKids also revealed Avengers Fantastic Four Empyre, a new miniatures set for Marvel HeroClix, for release in September (see " WizKids Reveals 'Marvel HeroClix: Avengers Fantastic Four Empyre' Set").
Click on Gallery below for full-size images!