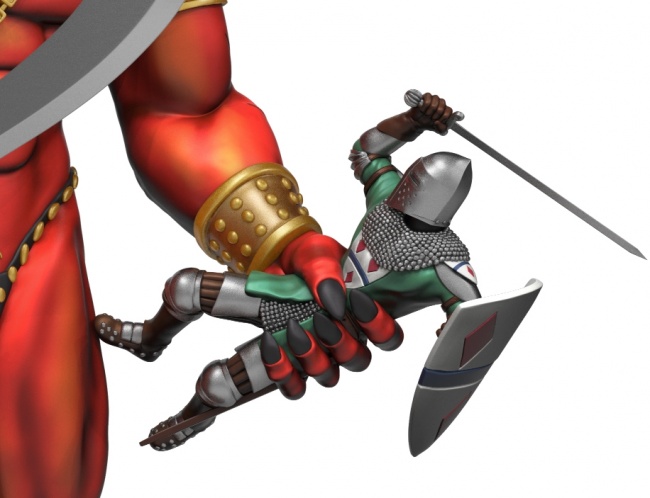 WizKids unveiled
Dungeons & Dragons: Efreeti Premium Statue
for release into retail in November.
One of the most iconic images in all of Dungeons & Dragons is the cover art of the Dungeon Master's Guide 1E by David C. Sutherland. It depicts a menacing efreeti staring down a wizard and a knight as he clutches a rogue in his hand. WizKids has advanced the scene with this sculpt, and now, the knight is caught in the grasp of the monster. The statue stands 12" tall, and comes detailed with premium paint.
It will retail for $249.99.
WizKids also unveiled Dungeons & Dragons Githyanki Premium Statue for release on July 23 (see "WizKids Reveals a New 'D&D' Premium Statue").
Click on Gallery below for full-size images!