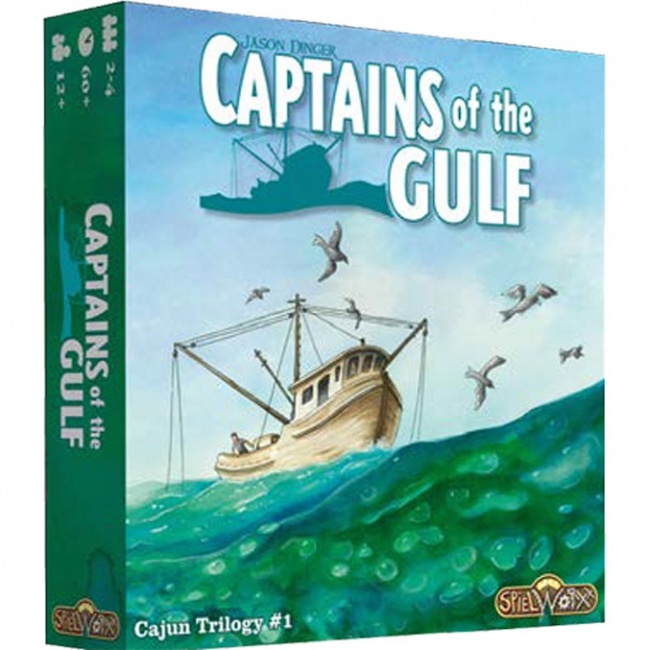 Stronghold Games will release
Captains of the Gulf 2E
, a deep sea fishing board game designed by Spielworxx, into retail in August.
In Captains of the Gulf 2E, players take on the roles of shrimp boat captains who are fishing the Gulf of Mexico near South Louisiana. This game utilizes thematic action selection mechanics as players attempt to operate a fishing boat to make most profit over the course of eight turns. To increase their chances of profitability, they can upgrade their seafaring craft and add crew members. The goal of the game is for players to move their catch to port, and make the most money by the end of the game.
This game is for one to four players, ages 14 and up, and plays in 60 minutes. It will retail for $69.99.
Stronghold Games will also release Profiteers, a new historical board game (see " Speculate on Civil War Bonds in 'Profiteers'").