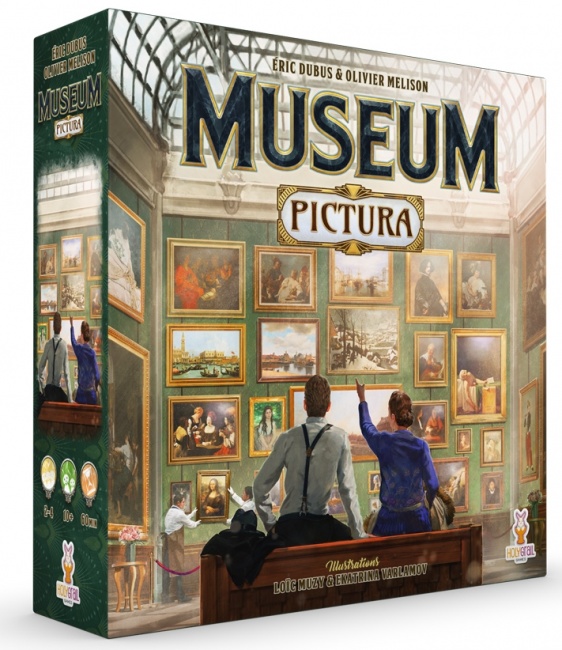 Luma Imports will release
Museum: Pictura
, a new set collection game, into U.S. retail in Q4.
In Museum: Pictura, players take on the roles of curators in an art museum. Their goal is create collections of epic works of art for spectacular displays. They can build their collections by acquiring Paintings, trading with other Museums, and displaying their greatest finds in Galleries to gain Prestige points. The player who accumulates the most Prestige points at the end of the game wins.
The game box comes with 4 Museum mats, a Patron board, a central board, an Exhibition board, 8 gaming aids, 294 cards (objects, trend, favor, patron), 32 Tokens (exhibition, player, favor, first player, end of game), and a rulebook. This game is for two to four players, ages 10 and up, and plays in 60 minutes. It will retail for $59.99.
Luma Imports will also release Caesar's Empire, a road-networking board game set in the world of Asterix (see "All Roads Lead to Rome in 'Caesar's Empire'").