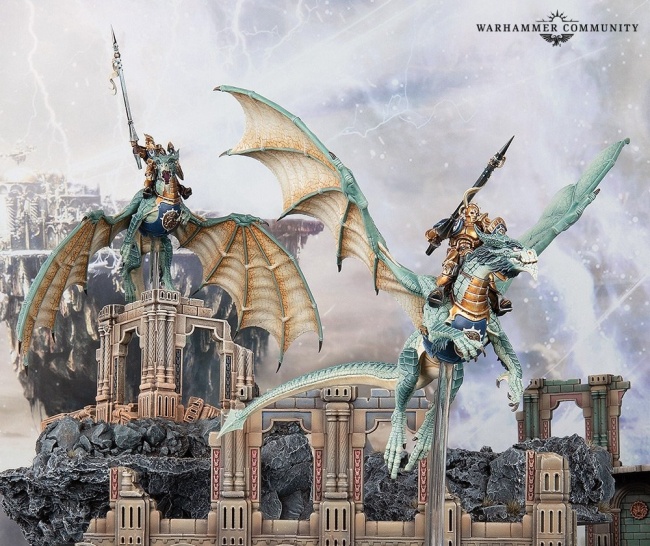 Games Workshop previewed the
Stormdrake Guard
, new dragon cavalry models for
Warhammer Age of Sigmar 2E
, which will be coming to preorder soon.
Warhammer Age of Sigmar 2E players will soon be able to field an entire army of dragons if they wish. The Stormdrake Guard kit allows players to use a Knight-Draconis as their general, and have their dragon units become Battleline. These kits come with alternate head gear and weapons for the knights, allowing them to be armed with a drakerider's lance, drakerider's warblade, or a flaming sword.
Games Workshop also revealed two more dragon models for Warhammer Age of Sigmar (see "Dragons Return to 'Warhammer Age of Sigmar'").
Click on Gallery below for full-size images!