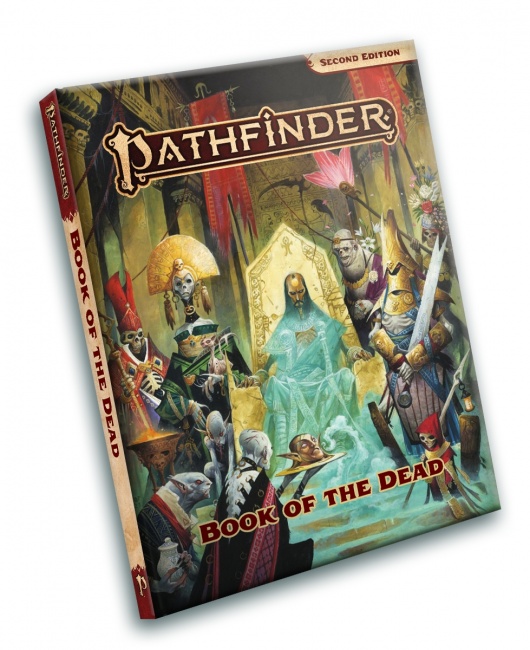 Paizo, Inc. unveiled
Pathfinder Book of the Dead
, a new rulebook for
Pathfinder 2E
, which will hit retail in spring 2022.
Pathfinder Book of the Dead raises the dead in Pathfinder 2E by including everything players and GMs need to add an undead scourge to their adventures. The book features tools for battling the undead mobs, and options for players to control undead or become undead. It also includes GM information about the undead-plagued lands in the Lost Omens campaign setting as well as a bestiary filled with classic necrotic creatures and a full adventure.
This 224-page hardcover will retail for $49.99.
Paizo, Inc. will also relesae Pathfinder Lost Omens: The Grand Bazaar, a new campaign setting book, in September (see "'Pathfinder Lost Omens: The Grand Bazaar'").