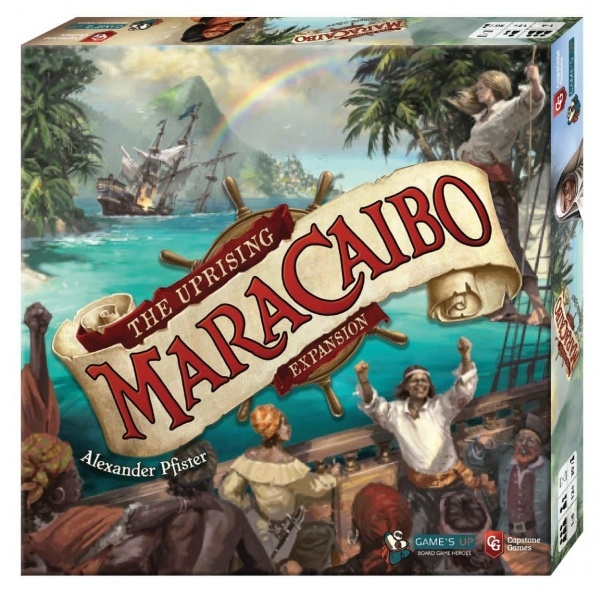 Capstone Games will release
Maracaibo: The Uprising
in the U.S. and Canada in December, the company announced. This first expansion for
Maracaibo
, also designed by Alexander Pfister, flips the standard conquest storyline for board games on its head, instead focusing on an uprising by indigenous people in the 17th century Caribbean. Players can push the predominant nations out of the Caribbean in competitive or cooperative play modes. Other elements introduced in the expansion include asymmetrical player abilities, new optional stories and legacy tiles, and new project cards.
The expansion is mentioned in a recent article in
The Atlantic
that explores the context of colonization and other historical episodes depicted in board games. Noting that European-style board games are now played around the world, the writer classifies games such as
Puerto Rico
as "…part of a wave of modern, strategy-heavy board games that earn high praise while asking players to reenact human history's grimmest episodes."
Maracaibo: The Uprising
is one of a number of games that are now altering their storylines or presentation to make them more inclusive.
Mombasa,
also designed by Pfister and sold in the U.S. by R&R Games (see "
Big Box Euro-Games from R&R
") and
Puerto Rico,
recently picked up by Ravensburger from Rio Grande Games, are two other games getting major rewrites, according to the report.