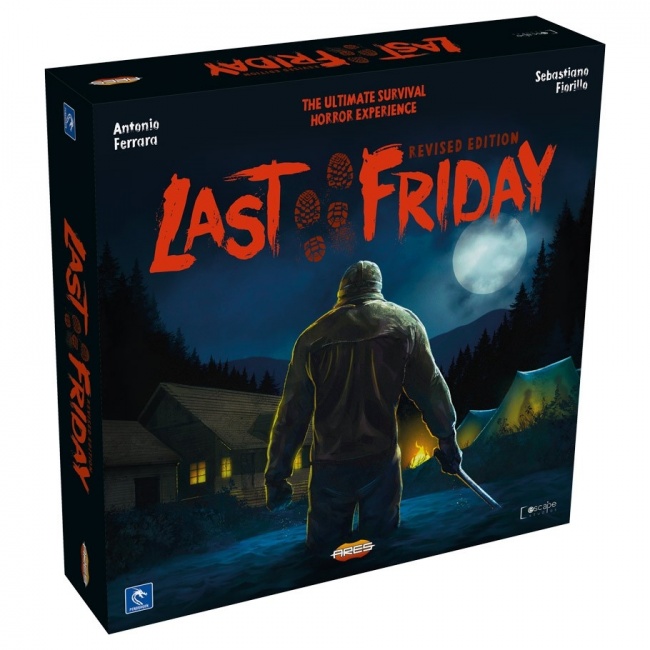 Ares Games will release
Last Friday Revised Edition
, a hidden movement, slasher flick-inspired board game by Pendragon Games, into retail in September.
Ares released the original English Edition of this game in 2016 (see "Slasher Flick-Inspired Survival Game 'Last Friday'"). In this game, players take on the roles of young campers trying to survive a rampaging, undying psychopath who is hunting them. This updated and revised version includes changes to the rules enhance the game balance. It also features new cover art.
The game box comes with a rulebook, a game board, a foldable maniac tracking screen, 15 camper cards, 7 wooden pawns, 65 cardboard tiles and tokens, and 30 yellow transparent plastic tokens. It is for two to six players, ages 13 and up, and plays in 45 minutes. This game will retail for $49.90.