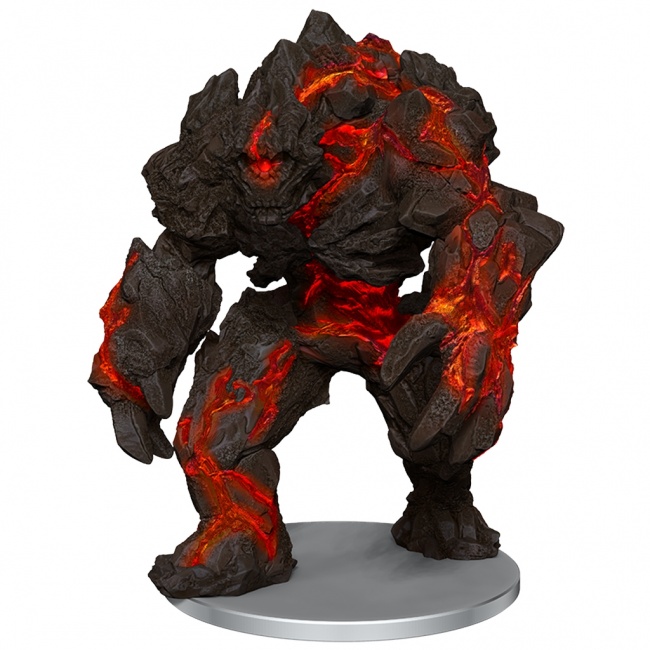 WizKids unleashed
Monsters of Tal'Dorei - Set 1
and
Monsters of Tal'Dorei - Set 2
, two
Critical Role
monster miniatures sets, for release in November 2021.
Monsters of Tal'Dorei - Set 1 and Set 2 showchase a variety of monsters unique to Tal'Dorei campaign setting. Each boxed set contains full-painted, premium miniatures ready to be inserted into RPG encounters. Set 1 comes with a Deepkeeper, a Cinderslag Elemental, a Cobalt Golem, a Magma Landshark, a Miskath Gorgon, a Platinum Golem, a Vos'sykriss Serpentfolk, and a Vos'sykriss Serpentfolk Ghost (2 unique poses). Set 2 features an Adranach, a Centaur Skeleton, a Centaur Skeleton with Head, a Cold Snap Spirit, a Cyclops Stormcaller, a Demonfeed Spider, an Ettin, a Flaming Skeleton, a Satyr, and a Wraithroot Tree.
Each set will retail for $59.99.
Check out ICv2's new Q4 calendar for more WizKids' releases (see "WizKids' 'D&D', 'Pathfinder', and Fantasy Figure Calendar for Q4 2021").
Click on Gallery below for full-size images!