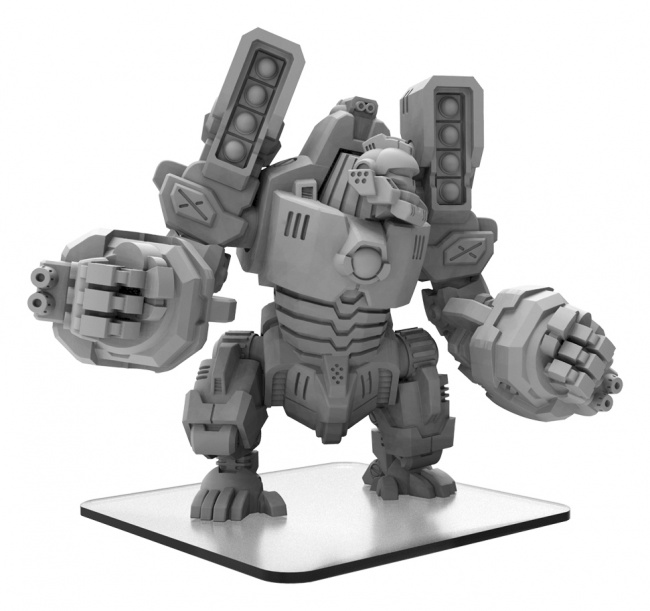 The November releases for Privateer Press'
Monsterpocalypse
have been announced, including a pair of monsters and two
Alternate Elite Units
packs.
Ubercorp International unleashes Robo Kondo, its oversized and over-engineered machine equipped with powerful booster rockets for rapid movement and powerful arms to piledrive its enemies. Robo Kondo is a combination resin and metal kit. MSRP is $34.99.
Meanwhile, the Shadow Sun Syndicate is joined by the giant
Zor-Voltis
, a combat expert with an electrically charged body and the ability to hurl ball lightning. His super-charged nervous system reacts so quickly, he can seem to see the future. Resin model kit. MSRP $24.99.
Both of the game's main groups will now have new choices for their elite units thanks to the Protectors Alternate Elite Units and Destroyers Alternate Elite Units sets. Each set includes a trio of alternative models that players can swap in to represent their elites, instead of using a normal model with a mark on the base.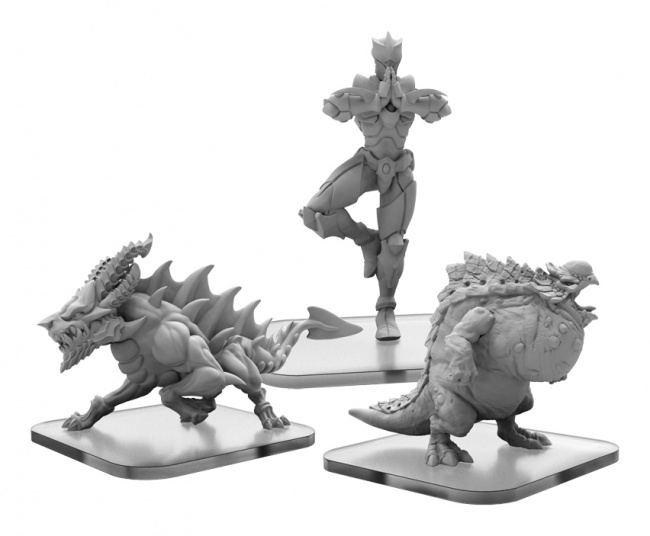 The
Protectors Alternate Elite Units
resin/metal set includes an S-Type Shinobi, a Bellower, and a Courser. The
Destroyers Alternate Elite Units
all-metal set offers a Toxxo, a Squix, and a Shinobot. Both sets are sold separately at an MSRP of $24.99.
Click Gallery below for full-size images of the new models.
All models are supplied unpainted. Some assembly may be required.
Six Monsterpocalypse sets are scheduled for September (see "More 'Monsterpocalypse' Forces Coming").