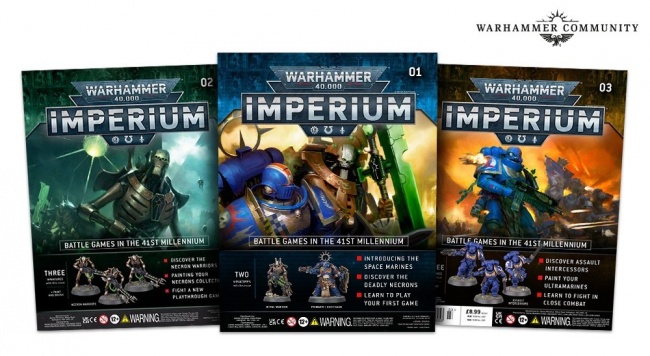 Games Workshop launched
Warhammer 40,000: Imperium Magazine
, a new weekly hobby magazine series, which will release in the UK on August 25.
This magazine series will showcase various models, paints, and tools in each issue as well as tutorials to aid newcomers as they dive into the miniatures hobby. Each issue contains guides on how to assemble and paint various models to help players build up great-looking armies. It also offers advanced techniques on painting, character profiles for miniatures, and gameplay scenarios.
There are two subscription options: premium and standard. The standard option gives subscribers tools, brushes, binders, and art prints, while the premium option features a four army collection for subscribers (one per issue). The armies in this collection will be for the Chaos Space Marines, Tyranids, T'au, and Orks.
Thus far, this service is not available outside of the UK. However, this magazine is being published by Hachette Partworks, and they are currently working on launching the magazine in other parts of the world.
This magazine launches on the same day as Warhammer+ (see "Games Workshop Unveils Warhammer+").
Click on Gallery for full-size images!