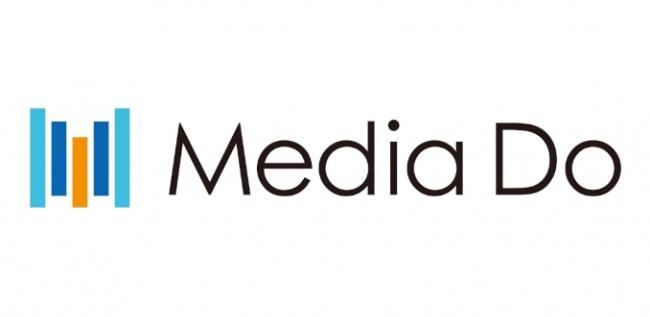 Media Do Co., Ltd., which is currently expanding its e-book distribution operations in the U.S. through subsidiary Media Do International, seeks to become the number one publishing service platform in the world, Media Do International CEO Daihei Shiohama told ICv2. "Our goal is to become the number one publishing service platform, contributing to the growth of the publishing industry, not only from Japan, but also the United States, and also all around the globe," he told us (for more from Shiohama and Media Do International Executive Director of Content and Marketing Beth Kawasaki, see "
ICv2 Interview: Kawasaki and Shiohama
").
Media Do Co., Ltd., the Japanese parent of Media Do International, reported sales of $258.4 million for its fiscal quarter ended May 31, with a net profit of $5.6 million (at current exchange rates). Around 99% of the company's sales are its eBook distribution business, although that is likely to change as the portfolio of companies under the umbrella grows.
In recent years, the group has acquired a number of companies (info from the company's quarterly report):
MyAnimeList
, a massive anime and manga community, has 270 million monthly page views. Formerly operating as a website, the company launched a mobile app last year that has been downloaded over one million times. MyAnimeList has received investment from manga publishers Kodansha, Shueisha, Shogakukan, and Kadokawa and other companies, raising around $8.2 million for expansion.
Firebrand
, the top software-as-a-service provider to publishers in Europe and the U.S. for managing sales and the book production process. Media Do plans to expand the software to a full ERP solution for publishers, and hopes to establish and promote a global standard for publishing that integrates paper and electronic publishing.
NetGalley
, a Firebrand subsidiary, is a marketing database for books.
Nihon Bungeisha,
a manga publisher. The publisher has taken note of the webtoon phenomenon, and among its plans are to convert its most popular manga to webtooon format, and to strengthen production of new webtoon content by expanding staff.
Jive Ltd
., operators of the Next F girls comics app.
Artra Entertainment
, which can help colorize black and white manga, convert manga to webtoon format, and provide other production services.
Nagisa, Inc.,
operators of the manga app Zerocomi and the video distribution app Onstage.
And in April of this year, Media Do Co., Ltd. acquired 5.6% of
Tohan
, a massive Japanese book and magazine distributor, making Media Do Tohan's largest stockholder.
In addition to their investment in MyAnimeList, Media Do Ltd. has substantial investment from manga publishers; the four largest publishers (Kadokawa, Kodansha, Shogakukan and Shueisha) and Tohan collectively own about 14% of Media Do.
Media Do Co., Ltd. also plans to enter the NFT market later this year. Its plan is to have manga publishers place cards with QR codes in physical manga. When activated, the consumer can get digital content with a non-fungible token created with blockchain technology, with the concept of ownership. The NFTs and associated digital content could then be sold or traded by consumers. A portion of the sales price at each stage will be returned to the publisher, and the creative talent in the form of royalties.
There is clearly a vision at work of how all these companies can work together to serve publishers. In the U.S., Media Do International is just starting out, but many of these assets are already in play here.