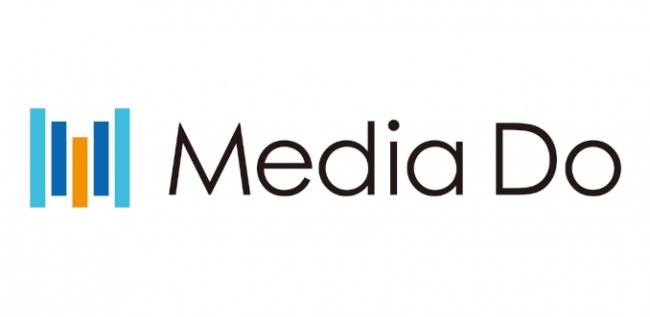 Former VIZ Media, Loot Crate, and Funimation executive Beth Kawasaki joined Media Do International, San Diego-based subsidiary of digital manga distribution giant Media Do Co., Ltd., as Executive Director of Content and Marketing, the company announced this month. Media Do International has been operating in the U.S. for about five years. It sells to all the largest retailers of digital manga here, including Kindle, comiXology, Nook, Google, Apple, and BookWalker, along with OverDrive for the library market. Among its largest publisher clients for distribution to the U.S. market are Akita, Nihon Bungeisha, Coamix, and MediBang, Kawasaki told us.
In the core distribution business in Japan, Media Do International parent Media Do Co., Ltd. acts as an intermediary between publishers and digital retailers. In Japan, this is a very large business due to the size of the digital market and the number of digital retailers. Media Do Co., Ltd. serves over 2200 publishers and over 150 retailers, and is the second largest global distributor of e-books after Amazon, the company said in its quarterly report.
Total manga sales in Japan were around $5.77 billion in 2020, with digital sales accounting for well over half at $3.22 billion, and print at $2.55 billion, according to
Anime News Network
. Manga accounted for an astounding 87% of total digital publication sales in Japan in calendar 2020, according to
Nippon.com
. Figures through Q1 were even stronger.
Top retailers of e-books in Japan include LINE Manga, which spun off from the Line messaging service and is owned by Korean webtoon giant Naver (which operates Line Webtoon here); BookLive, spun off from and later merging with Bitway, a very early entrant into the digital manga business (see "
Interview with Masaaki Shimizu
"); and Piccoma, owned by the other Korean webtoon giant, Kakao (which owns Tapas here, see "
Digital Comics Mega-Deal
"). Amazon is the fourth largest e-book retailer, although Media Do International CEO Diahei Shiohama told us that Amazon was its largest customer, both in Japan and in the U.S.
With such a fragmented marketplace, where there are many publishers and many sellers, Media Do provides an important consolidation service for publishers and retailers who may not want to manage that large number of relationships themselves. Beyond managing the relationships, the company can also author content into different digital formats, localize the content, and perform other services for the publisher.
Media Do Co., Ltd. has also been rolling up businesses around its core distribution company, including anime and manga community (and digital manga retailer) MyAnimeList, and is planning aggressive global expansion. (see "
Media Do Building Portfolio of Companies
").
In her new position, Kawasaki will oversee content strategy, develop growth initiatives, and expand Media Do International's global portfolio and distribution infrastructure.
"Beth Kawasaki is an outstanding addition to the Media Do International executive team, and she has proven consumer brand insight and collaborative, team-first leadership experience," Media Do International CEO Shiohama said of the hire. "Media Do's acquisition earlier this year of Firebrand Technologies and NetGalley signifies our commitment to offer a world class set of e-publishing services and Ms. Kawasaki's expertise with manga, anime, and multimedia entertainment content will allow her to play a pivotal role in creating new global business opportunities and brand partnerships."
We talked to Kawasaki and Shiohama about Media Do and the path forward.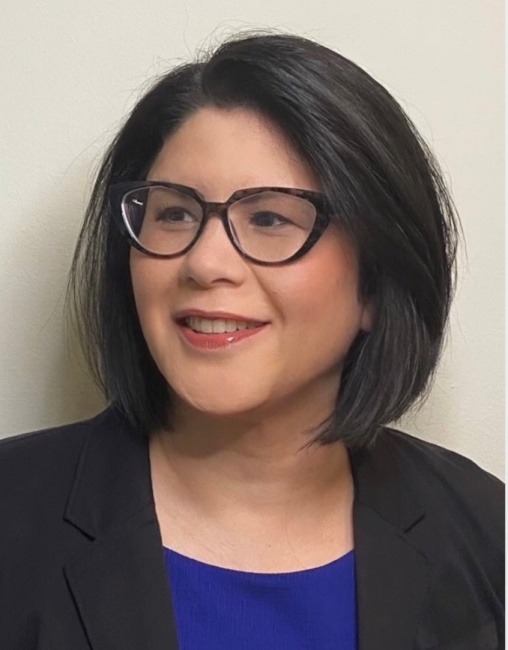 ICv2: Why did you join Media Do International?
Beth Kawasaki:
The company has a growth mindset, and there are a lot of interesting things happening in the digital publishing space (in publishing overall, but especially in digital publishing). My background with pop culture entertainment, especially with manga and anime, is a very nice fit for the company and complements where the company is looking to grow in business development and partnerships and relationships that we're trying to focus on.
With such a different dynamic in the United States where the e-book (or more generally, digital content) market is so concentrated in relatively few retailers, what do you see as the opportunity here?
Kawasaki
: I think there is definitely an opportunity for us to bring more content over from Japan, especially heavy on pop culture and especially heavy in manga. It may seem like there's a lot out there, but there's really several other publishers that aren't being represented (outside of Media Do, we have more than two dozen that we work with). There's a lot of content with quite a range, from traditional action or shonen to shojo romance, horror. Also, we've seen quite a voracious appetite for some of our content that's BL (or you may know it as boys love or yaoi). There's quite a range of content for different interests and different genres and different audiences that is available to bring over to English speaking audiences, and we've seen an appetite for that. We are here to help be that bridge and that gateway with those publishers in Japan to the rest of the world.
For me personally, I'm focusing on content acquisition, of course, from Japan to the rest of the world, but also looking at the pipeline going the other way, and so looking for opportunities to bring great stories over to Japan as well. Seeing that through-line from the acquisition point into development around the content and through onto sales.
Are you going to do prose and other types of content as well as manga?
Kawasaki:
We are looking at additional content, yes, definitely. We have done some work with more literary works (I wouldn't necessarily call them pop culture works), with an author that was published recently with Amazon Crossing and translated, and we're looking into other things.
There is additional content out there, as you know, such as light novels, and other content in general that could be of interest to audiences around the globe. We're looking at a lot of things right now, for sure.
What is the relationship between Media Do International's digital distribution in the U.S. and the print world, if any?
Kawasaki:
The Media Do Group recently invested in Tohan and announced a business partnership between the companies. As you probably know, they're one of the two largest print book distributors in Japan; we are now their largest outside investor. We have several things that are under discussion and development for a business opportunity at this time.
Do you mean like bringing Japanese language titles over, or…?
Kawasaki:
I think it's too early to say what any of the projects might be, but I would summarize it by saying we are definitely exploring different options and different things that we can work on together now. There was already a relationship there, of course, but working together more closely.
Shiohama:
What we are going to do with Tohan in Japan, and also throughout the world, is that we are partnering with Tohan for the digital transformation of the publishing industry. We are combining the efforts between digital and the print book side, but also distribution, so that to the other 5,000 bookstores in Japan selling print books, we also sell e-books as well as new products, such as the NFT products derived from the publishing content.
Media Do is scheduled to launch the NFT marketplace by the end of this year, working together with Tohan to do so. That is the kind of print/digital combined effort we want to do, as well as bringing about more digital transformation to expand publishing success in Japan.
Also, we are planning to bring Japanese-language-based books over to the United States. So far, we've been basically localizing manga stuff into English, and then having them distributed into comic stores here in the United States. Overall (for libraries, retail, and everywhere), we would like to also bring out Japanese-language-based content. Initially, we would probably concentrate on e-books, but with the other Tohan connections, we would like to do that as well, not only just importing the completed products, but we could also do PODs; that's what we are also considering as well.
For the content you're going to be distributing here digitally for the first time that you localized, are you going to license that to publishers, or what are the opportunities for that material to make it into print?
Kawasaki:
It's a case-by-case basis, so it depends on the actual publisher and the creator themselves and what opportunities they're interested in, but we're certainly exploring ways that we can do that, ways that we can have these stories in various formats, whether that's digital or version of print, or both.
Would that be something Media Do International would publish itself or license?
Kawasaki:
I think we're talking different options at this point. It's not an either/or situation for us. I think it's a little too early to say but we are definitely exploring both options.
In Japan, the digital manga market is in some ways displacing the print market. In the US, it's been more additive, where the digital market, if anything, has been contributing to print growth. Why do you think that difference exists, and what do you think the future's going to look like in the U.S. for digital versus print content?
Kawasaki:
I think the pandemic has clearly shown that everyone is just dying to have content and to have stories and to have entertainment. We all love a good story, and no matter what format it's in, whether that's in a book, printed or digital, or in some other medium, say animation, or a live action film.
I think there is a moment right now culturally where there is just a desire for more and more content, and compelling content: interesting stories, great character development. I think as long as you can deliver that to an audience and let them know that it's there (first and foremost, how they can get it, and whatever format they can get it in), they will consume it. But as we all know, the world has become much more digital. Everyone wants it now, and they want it whether they're confined to their homes or not. We're having an interesting moment in history right now, to say the least.
I don't see digital going away, or digital starting to recede. I think it will start to become and continue to be more additive, like you have said. I do expect that to happen. I think it was June (sometime earlier this summer) that BookScan was actually talking about some of the growth that they have seen overall in the industry, and called out some points around digital.
It's just a market that continues to grow, and I think everyone is attached to their phones, and they're attached to their devices. They want to have that content, and they want to have it as soon as possible. We're happy to be a part of the industry that can give them that great story content.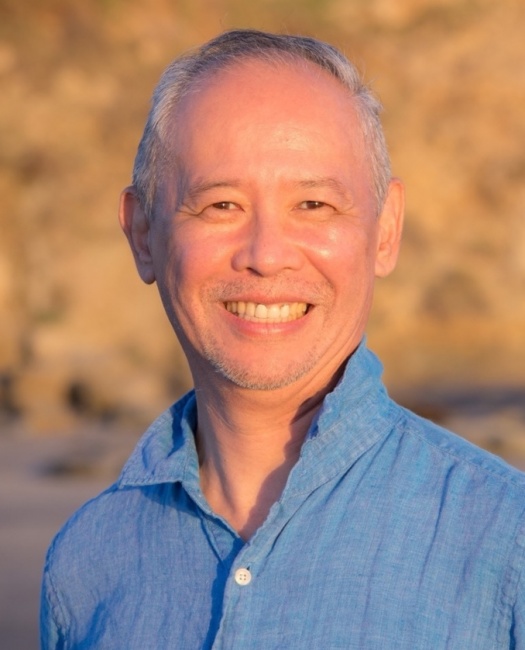 Do you have any thoughts on why there's that difference between the way the digital versus print dynamic is playing out in Japan versus here?
Daihei Shiohama:
Currently, the manga market in Japan is just not comparable to the United States in size, and also in audiences. In Japan, manga is not only for YA kids, it is almost for the whole demographic up to the seniors, like all of the other story-oriented products. Manga is a source for TV drama, action movies, not to mention anime, also gaming. So manga is already established as the source of the entire entertainment industry. Digital and print are coexisting; then it depends on people's preferences; some choose to read it on a small screen; some people are accustomed to reading the paper manga magazines and stuff like that.
Here in the United States, I'm sure you know that manga became anime, but people don't know that manga is the source, and the relationship is for the manga to have the anime exposed already. In Japan anime are made after the manga became successful. Now here in the United States, anime is enlarging the market. All the major manga publishers (VIZ Media, Kodansha, Yen Press, with Kadokawa, and also Square Enix) already have their own business in the U.S., and they intend to come out with more strength in digital. That should enlarge the business.
Anime is getting to be more and more popular on the video streaming services, including Netflix and Amazon. Manga titles are going to be more available to all those publishers as well as what we do from Media Do International on print and digital. Anime catalogs are going to be expanded from all those streaming companies, which means that stories from the manga are becoming exposed to other audiences. These should contribute to the expansion of the whole manga/anime business here in the United States, both digital and print.
Kawasaki:
To add to what Daihei was saying, out there is definitely a new reader coming into the market, usually on the younger side because as they're discovering anime on all of those services and it's much easier to access, and there's much more of that content. There's definitely a correlation with the consumption of digital and print manga. You can see in book sales and e-book sales that there are new readers coming into the market, and it's not as niche as it was before. Now there's more exposure and then more readership because of that.
I think it's a very unique time in the market for manga and graphic novels. I'm sure you're acutely aware of this because on your own site, you've seen the sales for manga taking the top spot on graphic novel charts. There is definitely room for growth and it's going to continue to grow. It's a new generation of readers for manga on top of those of us who might have discovered it a little while ago.