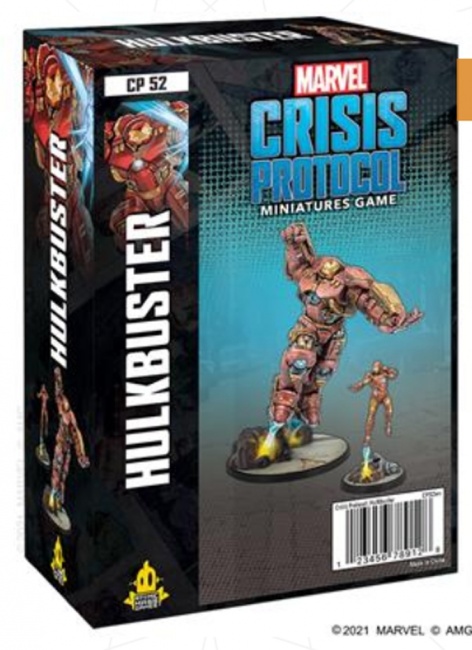 Atomic Mass Games unleashed
Marvel Crisis Protocol: Hulkbuster
, a new character pack, which will hit stores in October.
This new character pack showcases one of Tony Stark's crowning achievements, Iron Man's Hulkbuster armor. Built to subdue a raging Bruce Banner, this clunky armor has maximum force augmentations that let the operator survive a pummeling by the Hulk and then deliver devastating blows back. Its magno-hydraulic pseudo-musculature can lift 175 tons, and this machine brings a significant force to the Marvel Crisis Protocol battlefield.
The pack comes with a Hulkbuster miniature, an Iron Man miniature, 2 bases, a character stat card, and 2 Team Tactic cards. This character pack will retail for $49.95.
Atomic Mass Games also announced new mystically-themed Character Packs, Terrain Pack, and the Dormammu Ultimate Encounter set (see "Mystic Forces Ensorcel 'Marvel Crisis Protocol'").
Click on Gallery below for full-size images!