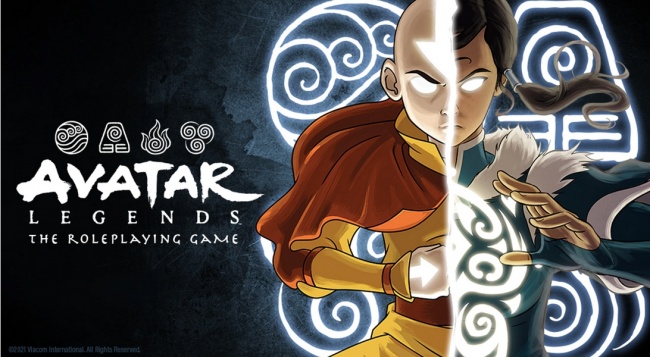 Magpie Games'
Avatar Legends: The Roleplaying Game
core book wrapped up its Kickstarter run on September 1, raising at total of $9,535,317 with 81,567 backers ($117 per backer).
The new RPG is set in the world of Avatar: The Last Airbender and The Legend of Korra, a license that Magpie acquired in February (see "Magpie Games Gets 'Avatar', 'Korra'"). This whopping pledge total places this campaign on the list of all-time most-funded tabletop game Kickstarter projects, and is the most-funded RPG ever. It claims the #3 spot below only Frosthaven by Cephalofair Games (see "'Frosthaven' Kickstarter Raises Nearly $13 Million") and Kingdom Death: Monster 1.5 by Kingdom Death.
This campaign is accepting late pledges, but the printed core books will only available to retailers through distribution. Avatar Legends: The Roleplaying Game is expected to be delivered in February of 2022.