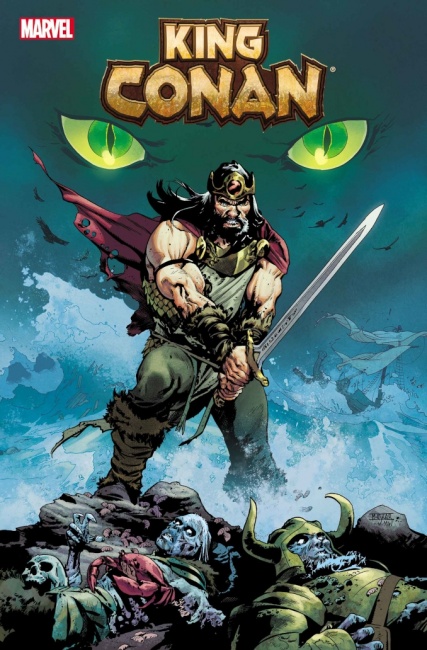 Marvel Comics will launch
King Conan
, a new miniseries by Jason Aaron, Mahmud Asrar, and Matt Wilson, in December, the company announced. The team told a story of the older Conan in 'The Life and Death of Conan' story arc in
Conan the Barbarian
beginning in 2019, and now return to the character in this four-issue series.
At the end of the previous storyline, King Conan rode off with his son, Prince Conn, and this new series picks up where that one left off, telling a tale of Conan's life as a king, as a father, and as a mortal enemy of snake-worshipping Stygian wizards.
The first issue will street December 15.