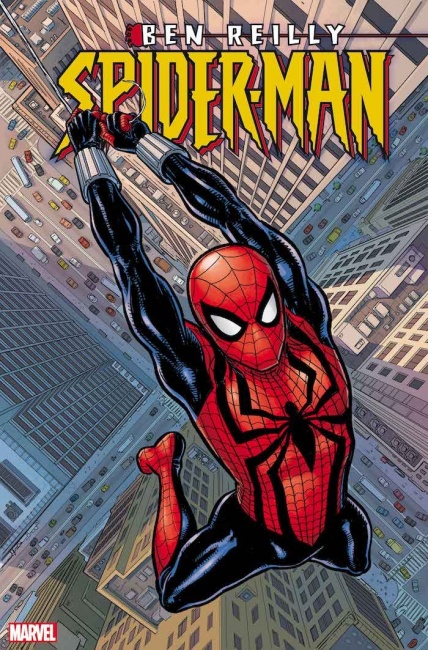 Veteran Spider-Man writer J.M. DeMatteis, whose previous series include
Kraven's Last Hunt
and
Spider-Man: The Lost Years,
and
X-Factor
and
Domino
artist David Baldeon will be the creative team behind a new series featuring Peter Parker's clone, Ben Reilly.
Ben Reilly: Spider-Man
#1 will debut in January with a cover by Steve Skroce and David Stewart.
In its announcement, Marvel compared this series to Peter David and Greg Land's Symbiote Spider-Man, in that it tells new stories set in a particular Spider-Man era. At the same time, Amazing Spider-Man is taking a different tack, bringing Parker and Reilly together in their latest story arc (see "'Spider-Man Beyond' to Kick Off in October in 'Amazing Spider-Man' #75"), which will launch in October.
"What I've always found fascinating about Ben Reilly is that he's Peter Parker—and yet he's not," DeMatteis said in a statement accompanying Marvel's announcement of the new series. "Life has taken Ben on a strange, twisted path and altered him, sometimes for the better, sometimes for the worse; but, like Peter, he's a man who's constantly striving to do the right thing, even if he doesn't always succeed. Ben is wonderfully, painfully human, immensely relatable—and our new Ben Reilly: Spider-Man series allows me to dive even deeper into Ben's psyche, to explore him in new and, I hope, interesting ways."