Image Comics has announced several new projects, including a special issue of the Scott Snyder series Nocterra, a two-issue spinoff of Tony Fleecs and Trish Forstner's Stray Dogs, and a graphic novel about a man who moves from Italy to New York to immerse himself in jazz.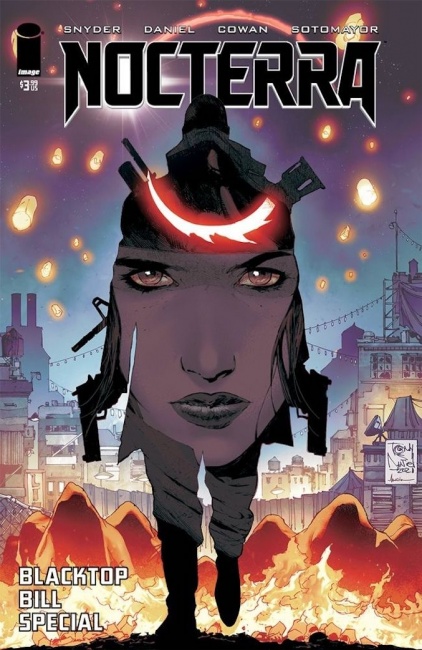 Nocterra Special: Blacktop Bill
is a one-shot comic that reveals the origin story of the character Blacktop Bill. Snyder teams up with artist Denys Cowan, one of the founders of Milestone Comics, and colorist Chris Sotomayor for this issue, which will be released on December 22. The special will have a main cover by regular series artist Tony Daniel and Marcello Maoiolo, a variant cover by Cowan and Sotomayor, a blackout variant, a 1:10 black and white incentive variant by Daniel, a 1:25 black and white incentive by Cowan, and a 1:50 raw incentive by Cowan.
The collected first arc, Nocterra, Vol. 1: Full Throttle Dark, by Snyder and Daniels, is scheduled for release on October 13.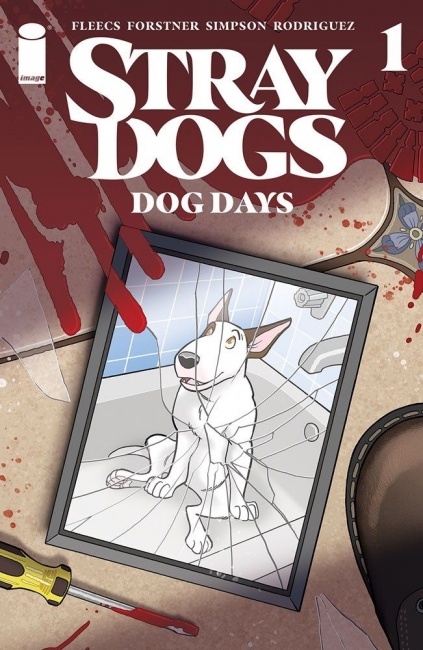 Stray Dogs: Dog Days
is a two-issue spinoff of
Stray Dogs
that tells a series of short stories, each spotlighting a different dog from the five-issue series. "When we first pitched the book to Image, we said, 'this is a tightly paced five issue series BUT—if people dig the book and the characters as much as we do—we also have a special we want to do later where we give each of our dogs their own little spotlight story without slowing down the pacing of the main book,'" said Fleecs in a statement accompanying Image's announcement. "It's like an extended edition Blu-ray—The full
Stray Dogs
story happens in issues 1-5. But if you want to know more about Earl or Imogene or Victor, or get some more context for the story. All of that happens here."
Stray Dogs: Dog Days #1 is scheduled for December 29 and will have a main cover and a horror movie homage variant.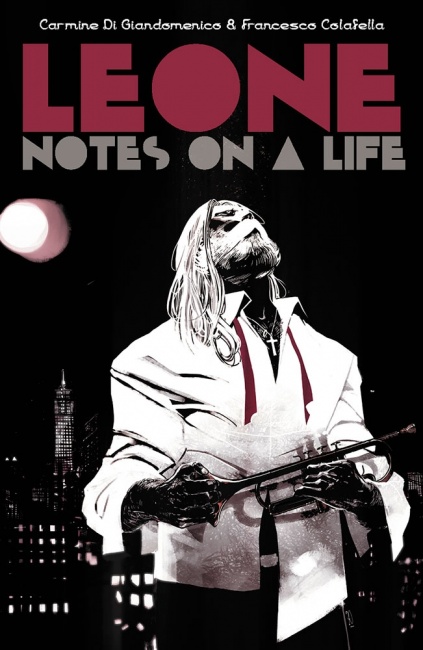 Finally, Image also announced an original graphic novel,
Leone,
by Carmine di Giandomenico (
The Flash, Daredevil: Battlin' Jack Murdock
), Francesco Colafella, and the Italian media company Arancia Studio. The graphic novel tells the true story of an Italian man who moved to New York to become a jazz musician; it starts with his last concert and moves backward and forward in time to create a memoir of his experiences. "
Leone
is a real 'musical' book, as its narrative structure is dictated by the tempo of the piece that the protagonist performs within the story," di Giandomenico said in a statement accompanying the announcement. "It's the music that determines the times and the intertwining of an entire life, between the past and the present. It is music that pursues the emotions of a man in search of his own identity."
Leone
will be available in comic shops on December 15 and in bookstores on December 21.
Click Gallery for covers and preview pages!