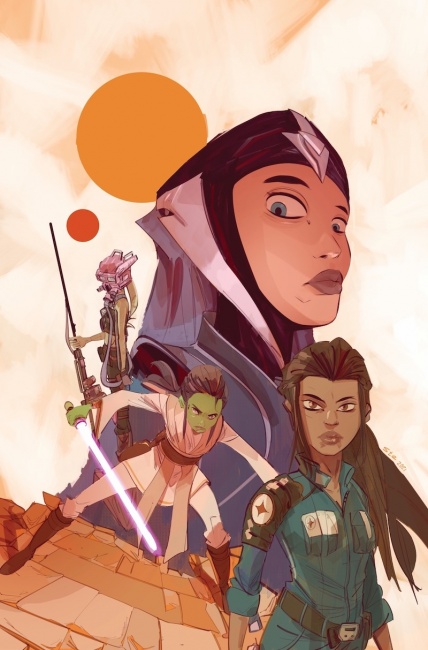 All five of the writers who are steering Lucasfilm's Star Wars: The High Republic publishing program will have stories in IDW's
Star Wars: The High Republic Adventures Annual 2021,
the first comic to include the entire team.
The 48-page middle-grade comic will include stories by Claudia Gray, Justina Ireland, Daniel Jose Older, Cavan Scott, and Charles Soule, all of whom have been writing comics and prose works set in the High Republic era (see "'Star Wars: The High Republic' Publishing Campaign Coming in 2020"). The artists for the annual are Sam Beck, Jesse Lonergan, Jason Loo, Yael Nathan, and Stefano Simeone. The comic will be available with two covers, one by Simeone and one by Loo.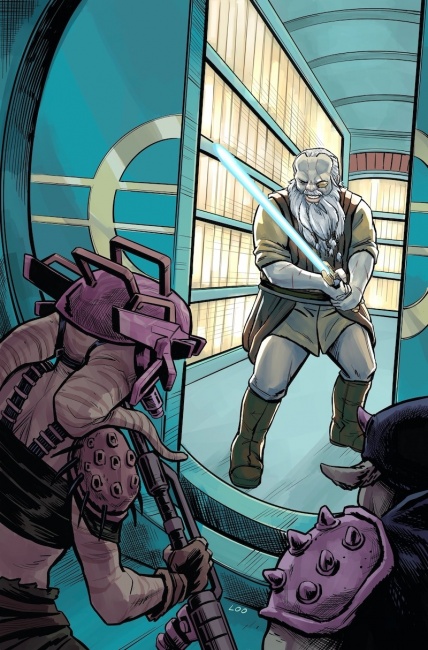 Several of the writers discussed their stories in IDW's official announcement. "I've been asking to write a Star Wars comic for years, so I'm incredibly psyched that IDW gave me the chance," said Gray. "Telling a High Republic story – especially about the crew of the Vessel, who are favorites of mine – has been a great way to begin. As rewarding as it is to write novels, there's a special magic about actually seeing your creations on the page."
"It's super-exciting to be able to share a story featuring Vernestra and Stellan!" said Ireland. "Getting a chance to show them working together while Vernestra was a Padawan has been a ton of fun."
And Scott commented, "It's great to be back writing my favorite Tempest Runner, Lourna Dee, who takes on a rather surprising Jedi. There's one thing you can be sure about with Lourna: she always looks after what matters most… herself!"
Click Gallery for full-size covers!