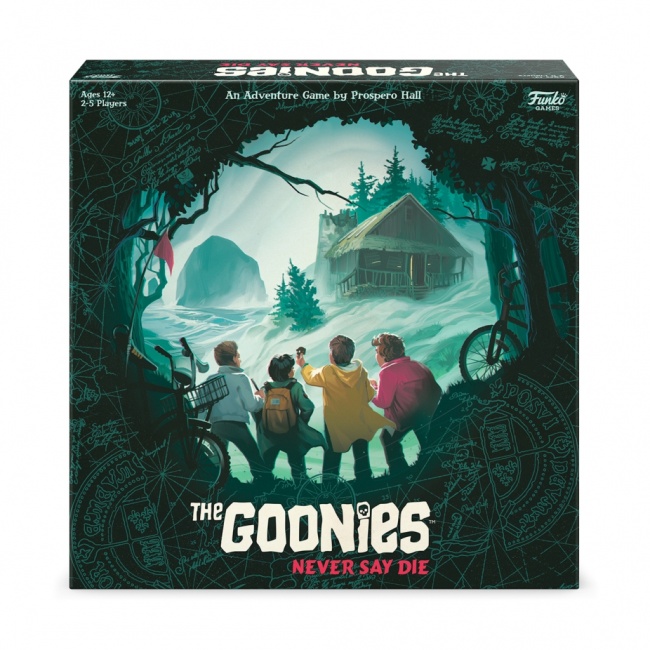 Funko Games will make
The Goonies: Never Say Die
board game and
Under the Goondocks
expansion available to game retailers early next year, following its initial launch as a Target exclusive.
The Goonies: Never Say Die is an "overlord" style adventure game in which one player assumes the role of "Goondocks Master," controlling villains like the Fratellis and One-Eyed Willie, while the other players control the heroes Mikey, Mouth, Chunk, Data, and Sloth. The hero players work together, trying to solve puzzles and other challenges through nine adventures.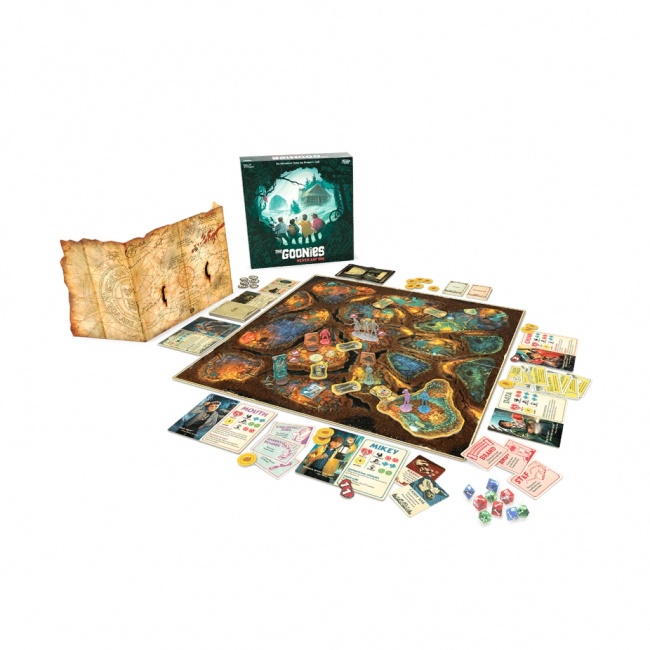 The game features a game board that can be modified through the use of 4 terrain tiles, 8 sculpted plastic miniatures, 9 custom dice styled to look like pirate gems, 1 Goondocks Master screen, 8 character placards, 22 foe movers with bases, 126 cards, 120 tokens, and the Adventure Guide. Designed by the Prospero Hall design studio (
Disney Villainous
,
Horrified
), the game is intended for 2 to 5 players, ages 12 and up. Adventures take a little under an hour to play. MSRP is $34.99.
Click Gallery below for close up images of the game's components.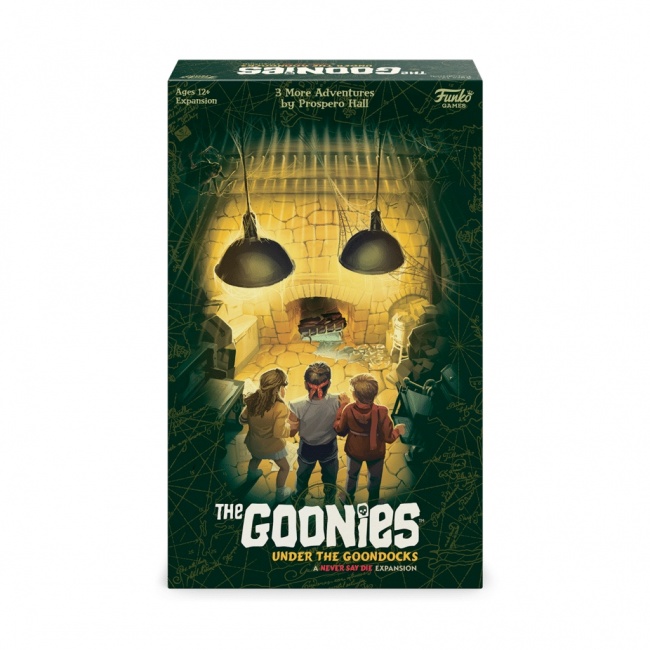 The first expansion for the game will be
The Goonies: Under the Goondocks
, which extends the storyline through three additional adventures focused on the teenage characters. Now Troy, son of the developer who seeks to replace the Goondocks with a golf course, is the villain, and the friends Andy, Brand, and Stef must work together to stop his bullying.
The expansion comes with 4 sculpted miniatures, 1 adventure tile, 5 character placards, 10 foe movers with bases, 42 cards, 28 tokens, and the Adventure Guide. For 2 to 5 players, ages 12 and up. MSRP is $14.99.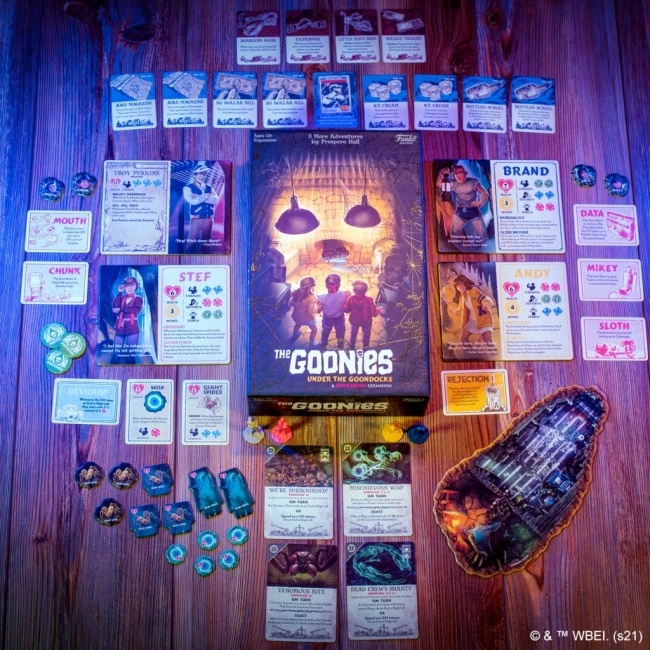 The
Under the Goondocks
expansion will be released first as a Target exclusive for the holiday season before it will be made available to game retailers next year.
Funko Games will release a board game based on the 1970s classic movie The Warriors early next year (see "Funko Games Announces 'The Warriors: Come Out to Play'"). A game based on The Rocketeer is expected this autumn (see "Funko Games Announces New 'The Rocketeer' Board Game").
The Op has also announced a game based on The Goonies movie (see "New Cooperative Games from the Op").