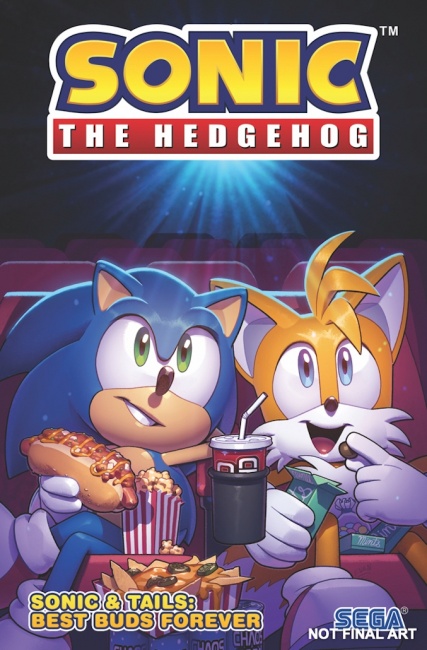 In the film
Sonic the Hedgehog 2,
which is slated for April 2022 release, Sonic teams up with a new friend, Tails, to find a powerful emerald before the evil Dr. Robotnik gets his hands on it.
Tails may be a new friend in the film, but he's a familiar face to Sonic fans; in fact, when IDW Publishing took over the Sonic comics franchise, their first issue featured Tails (see "'Sonic the Hedgehog' Races Back to Comic Shops"). Now IDW will publish a collection of Sonic and Tails tales, Sonic the Hedgehog: Sonic & Tails: Best Buds Forever, which is scheduled for February 2022 release. The 96-page digest-sized paperback will collect Sonic the Hedgehog #1, 13, 34, and 35 and will have an MSRP of $7.99.
The first Sonic the Hedgehog movie came out in February 2020 and had total box office sales of over $200 million worldwide in its first two weeks (see "'Sonic' Noses Out 'Call of the Wild'"