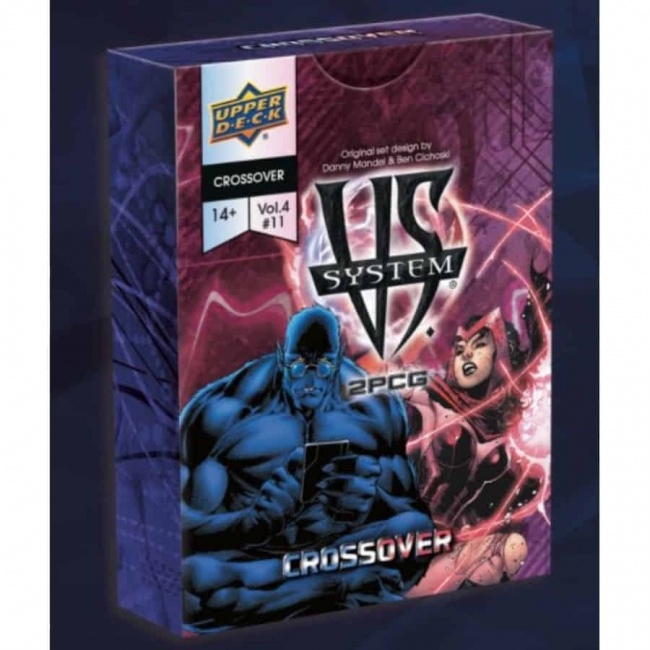 Upper Deck Entertainment unleashed
Crossover (Vol.4, Issue 11)
, an expansion for
Marvel Vs System 2PCG
, for release on December 15.
This issue of Marvel Vs System 2PCG adds to the Spider-Friends, The Utopia Battles, and Monsters Unleashed teams. It includes to new main characters and 9 new supporting characters as well as new terrain, Battleworld locations, and boss battles. The issue comes with 55 playable cards and a rulesheet.
Crossover (Vol.4, Issue 11) will retail for $14.99.
Upper Deck will also release Spider-Verse (Volume 4, Issue 9), a new expansion for Marvel Vs. System 2PCG, into retail stores in October (see "Spider-Man Takes On the Symbiotes in Next 'Marvel Vs. System 2PCG' Expansion").