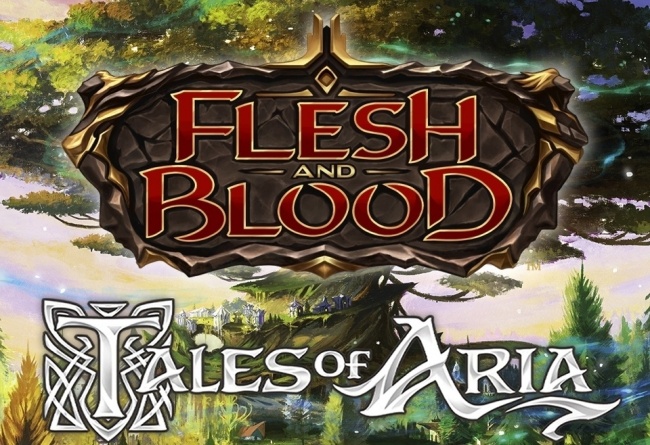 Legend Story Studios will release
Flesh and Blood: Tales of Aria Unlimited
, a second printing of
Tales of Aria
booster set, into U.S. retail on November 12.
The hottest selling booster set on TCGplayer's September Sealed Product Chart is heading back to market for an Unlimited edition (see "'Flesh and Blood TCG' Tells Two 'Tales,'"). The Unlimited edition of Tales of Aria will feature a rainbow foil and two rare or higher cards per pack. Each pack includes 15 cards and a token with 24 packs per display. The set totals 238 cards, including a Fabled, 6 Legendary, 27 Majestic, 54 Rares, 136 Commons, and 14 Tokens.
Tales of Aria First Edition hit stores on September 24 (see "'Tales of Aria'").