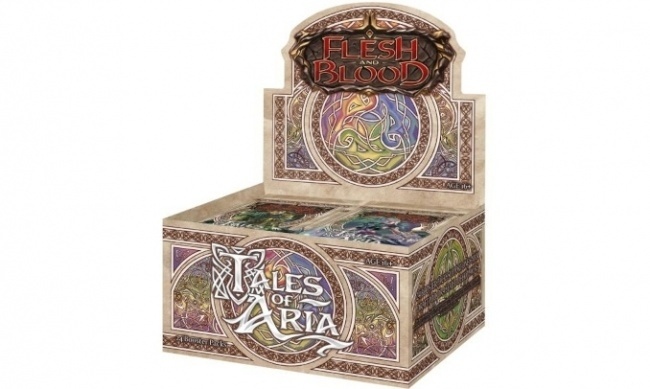 TCGplayer released their September sealed product sales and price change data, which shed light on some of the trends developing in the TCG market.
Flesh and Blood TCG's Tales of Aria topped this month's sealed chart (see "September 2021"), but this achievement also told two different stories about this product. The first story involves a budding, relatively new TCG that is gaining steam in the collectors market and is on the brink of a full-on break out. This is the second time a FaB TCG product topped the sealed charts (see "Monarch' Reigns Over 'Magic'"), beating out Pokemon TCG, Magic, and other larger competitors, which is an exceptional feat for a game that has only been in the U.S. since October 11, 2019 (see "'Flesh and Blood' TCG").
This is reminiscent of the explosive growth that Magic: The Gathering sets initially experienced in the early days of TCGs, between October 1993 (Beta) and October 1995 (Homelands). During this time period, Magic's print runs went from 2.6 million to hundreds of millions, and up until "Magic's all-time design low" Homelands set (according to Mark Rosewater), WotC was selling almost every card they could print. FaB's rise to prominence is similar, but also a little different because the 2021 TCG market is exponentially larger than the early 90s. They have more competitors and to have to battle for slots against products like Pokemon TCG and Yu-Gi-Oh! that have mainstream animated series attached their IPs.
In short, to capture the top slot on this chart, twice, is a major accomplishment for an original fantasy TCG in this highly competitive market and should not be dismissed a random event.
However, it should be noted that Flesh and Blood TCG did run a DTC campaign with TCGplayer during this cycle to benefit game stores (see "DTC Program to Benefit Game Stores"). This may have helped boost their sales a little on the TCGplayer platform, but it unlikely that this is sole factor that propelled them past all of their much larger TCG competitors.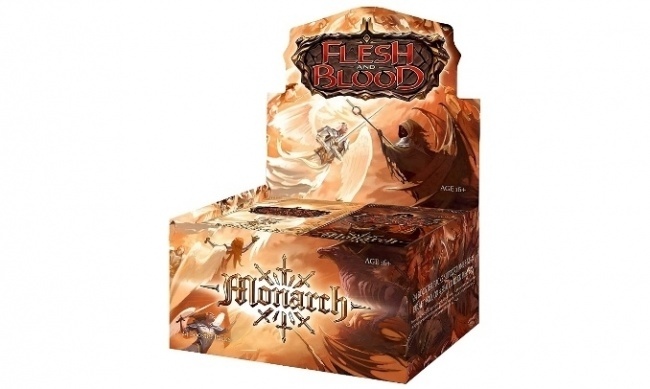 The second story that
Tales of Aria
's ascent to the top of the chart tells is about its sealed box value in the collectors market.
Tales of Aria Booster Box [1st Edition]
was selling for $186.31 during the preorder cycle at the beginning of September and dropped to $118.79 after release (see "
September 2021
"). This represents a 36% loss in value from preorder to post-release, which is a high level of depreciation for a TCG sealed product.
FaB
's last set,
Monarch
, did not experience nearly this level of depreciation in its first month, as it only dropped about 13% (see "
May 2021
").
This larger than normal drop-off in value could've happened for a number of reasons, but the most likely culprit is that the collectors market is still trying to figure out how to price first edition boxes as the game becomes more widely distributed and print runs go up. Up until Monarch, sealed first edition boxes had lower print runs and commanded huge premiums on the secondary market (see "Alpha Edition Booster Box"). Going forward, as the game sees more success and the print runs presumably rise, the preorder price on first edition boxes of new sets will stabilize and FOMO will be tempered amongst the collectors.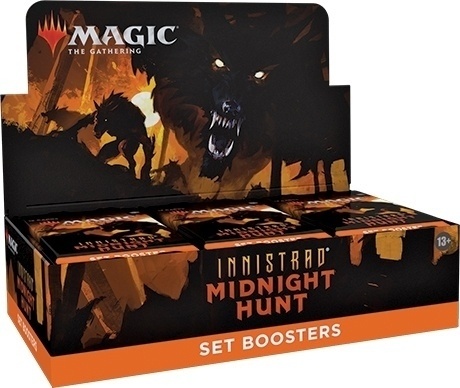 Another point of note was the sales of
Magic: The Gathering's Midnight Hunt
products. Last month, preorders looked subpar for this product (see "
The Trend is Not Standard 'Magic's' Friend
"). The September chart shows that the set gained legs during its release month with six of its products capturing slots. The lack of earlier preorder action could be likely be attributed to a combination of late spoilers as well as player uncertainty as to what the new decks would be after the rotation of the Standard format.