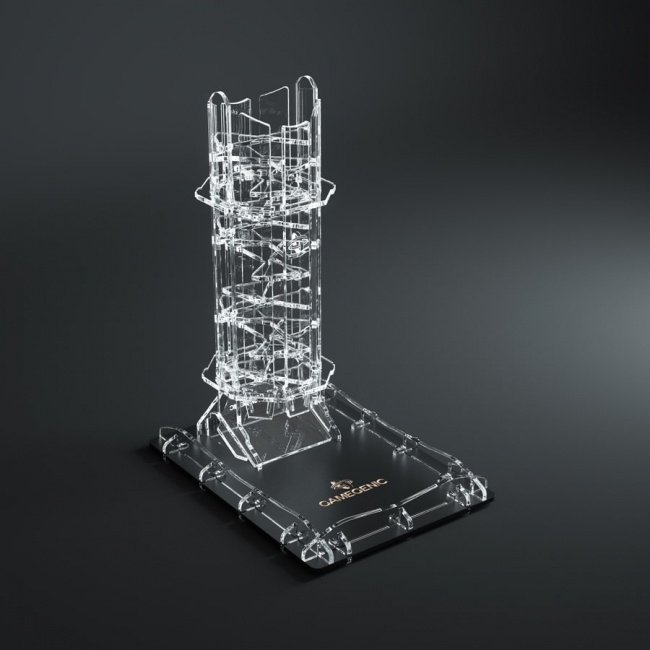 Gamegenic revealed
Crystal Twister Dice Tower
for release into retail on November 5.
This new clear dice tower has a captivating rolling effect that will add an extra experience to game sessions. Players can watch their dice roll down this tower's spiral staircase, as it perfectly randomizes the resulting roll. The tower is made of clear acrylic and has a HDF dice tray attached. This product has a truly eye-catching design, and is ideal to use with RPGs, dice games, and board games.
It will retail for $39.99.
Gamegenic also released the Games Lair 600+, a premium storage box for games and game accessories (see "'Games Lair 600+'").