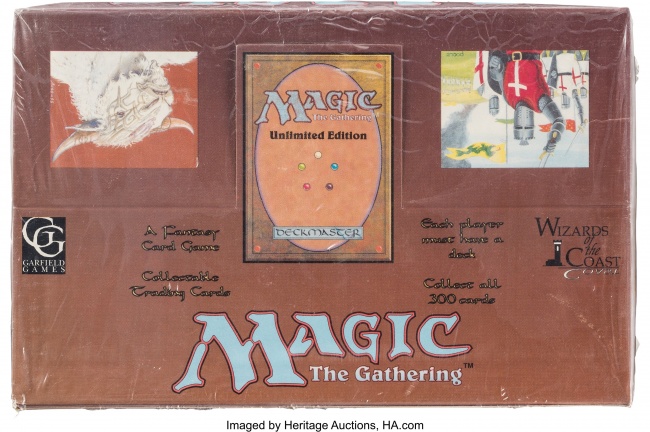 Heritage Auctions announced that several high-end, sealed TCG booster boxes will be auctioned off at their Trading Card Games Signature Auction to be held on November 6-7.
Each of the three major TCG brands, Magic: The Gathering, Pokemon TCG, and Yu-Gi-Oh!, will be featured in this auction. For Magic: The Gathering, two exceptionally rare sealed boxes will be on the block. The first item is a Magic: The Gathering Unlimited booster box, which is the last set where a Black Lotus card could be pulled out of a booster pack. It is also the first white-bordered set printing of Magic: The Gathering cards. The other rare offering is a sealed booster box of the Magic: The Gathering Antiquities expansion. This set only had a print run of about 15 million cards, as stated by WotC.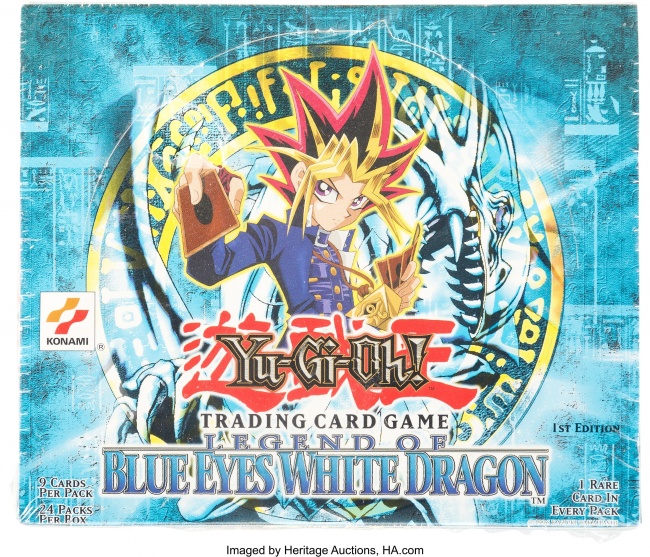 Another sealed box of
Pokemon TCG First Edition Base Set
will be offered up for bidding at this auction. At the HA March auction, the price of this item backed down to $360,000 from $408,000 in January (see "
'Pokemon TCG 1st Edition Base Set'
"). The auction will also have a
Yu-Gi-Oh! First Edition "Wavy" Legend of Blue Eyes Set
sealed booster box. The cards in this set have a distinct "wavy" pattern on them and the box has a smaller logo, thus denoting it as one of the first runs of the first set.
Click on Gallery below for full-size images!