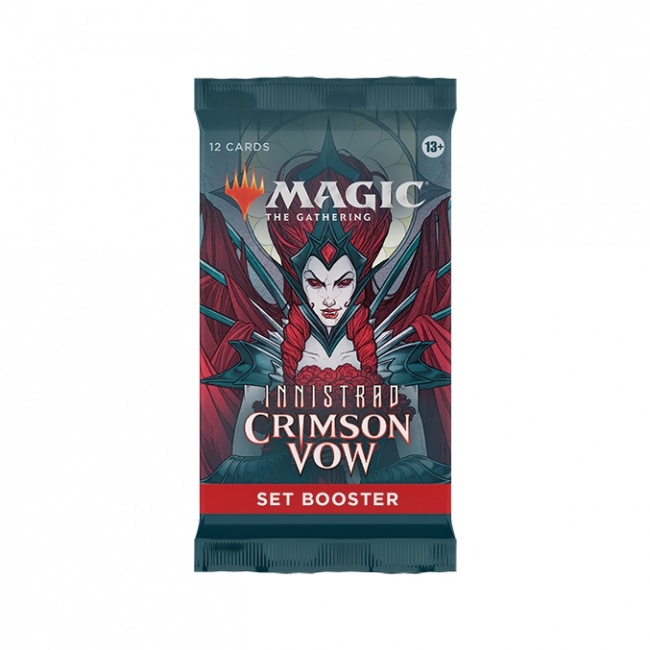 Wizards of the Coast announced changes to
Innistrad: Crimson Vow
prereleases, due to shipping and production delays.
After changing the prerelease prize support from Draft Boosters to Set Boosters for Innistrad: Midnight Hunt (see "'Magic: The Gathering' Prerelease Packs"), WotC was forced to reverse course due shipping and production issues. For every 30-pack Set Booster box a store was allocated for the prerelease, they will now receive one 36-pack Draft Booster box. Additionally, Set Boosters will not be available for prerelease early sales, and Set Boosters will have limited availability in North America on release weekend.
Innistrad: Crimson Vow prereleases will start November 12, and the set will release on November 17. For more information on future releases of Magic products, check out ICv2's 2022 calendar (see "'Magic: The Gathering' Release Calendar For 2022/2023").