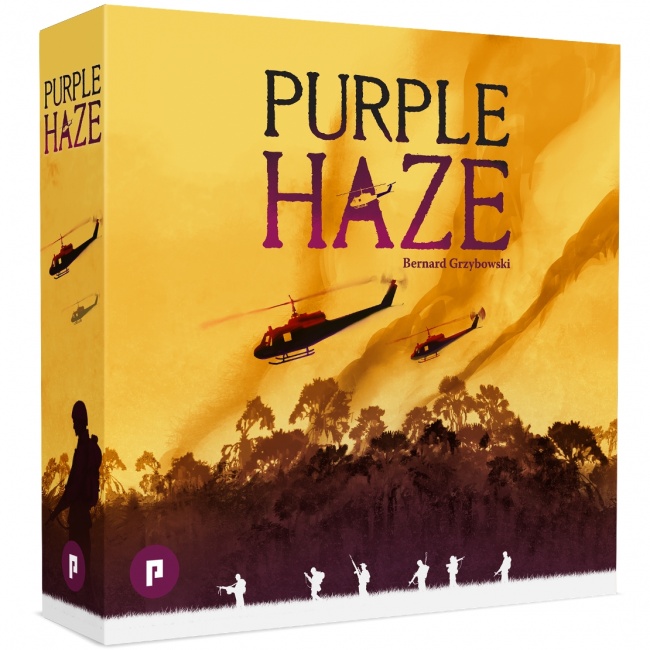 Phalanx Games announced
Purple Haze
, a Vietnam War board game by Bernard Grybowski, which is currently in developmental stages.
In Purple Haze, players lead a squad of Marines through the dense jungles, flooded rice paddies, and bamboo villages of 1967 Vietnam. It is an immersive story-creation cooperative game where players will have to employ superior tactics to survive firefights in the jungle. They will also have to make gut-wrenching decisions to determine the fate of their company and mission. Some characters will survive and make it home, others will not.
This game is for one to six players, ages, 14 and up, and plays 90 to 720 minutes. It will be available in English, French, and German editions, but thus far, no retail price has set.
Ares Games released Fire in the Sky, a World War II strategy game by Phalanx Games, into retail in March 2021 (see "'Fire in the Sky'").