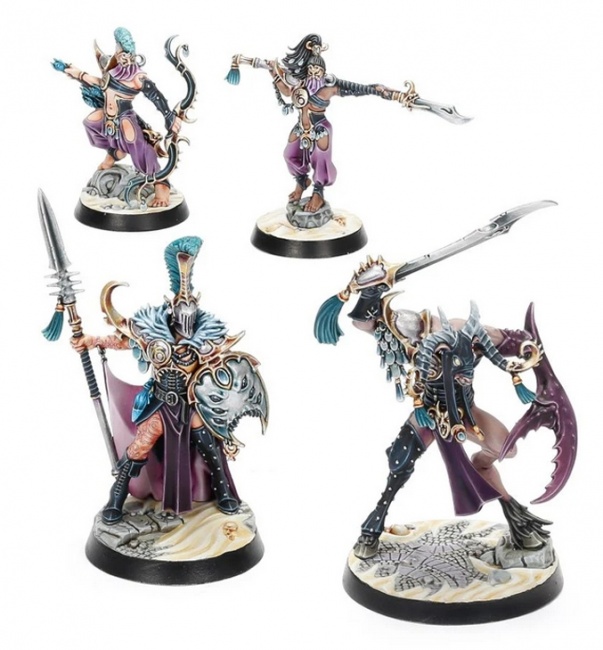 Games Workshop dropped 10 new
Warhammer: Age of Sigmar
model kits, which will hit stores on October 23.
The new kits coming for Warhammer: Age of Sigmar add units to several of the existing factions including the Daughters of Khaine, Ogre Mawtribes, the Sylvaneth, and more. Each of these 10 kits comes with enough components to make between three and six miniatures that can be assembled without glue. These kits offer a quick way to add a new unit to an existing army or start a new army altogether.
The new model kits coming out in this wave are as follows:
The Wurmspat
The Dread Pageant
Skaeth's Wild Hunt
The Grymwatch
Rippa's Snarlfangs
Morgok's Krushas
Myari's Purifiers
Morgwaeth's Blade-coven
Hrothgorn's Mantrappers
Grashrak's Despoilers
Each of these kits will retail for $35.00.
Check out this review of Warhammer Age of Sigmar: Dominion (see "Dominion' (Miniatures Game)").
Click on Gallery below for full-size images!