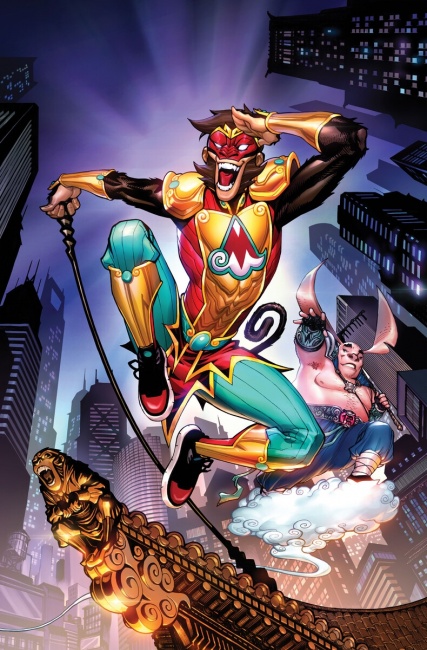 DC Comics announced during its Fandome event that it will launch a new 12-issue series,
The Monkey Prince,
starring a character inspired by Chinese literature. The first issue will be released on February 1 to coincide with the Lunar New Year.
Writer Gene Luen Yang and artist Bernard Chang are developing the series, which features the shapeshifting Monkey Prince who first appeared in their short story for DC Festival of Heroes: The Asian Superhero Celebration #1 (see "DC Debuts New Character"). In addition to the short story, Chang also did a 1:25 variant cover that featured the character.
The first issue of The Monkey Prince will have a main cover by Chang and colorist Sebastian Cheng, a variant cover by Stanley "Artgerm" Lau, and a team variant by Zao Dao. The series is edited by DC editor Jessica Chen.
The Monkey Prince character is inspired by the 16th-century Chinese novel Journey to the West, in which the Monkey King is a monkey born from a stone egg who gains superpowers, is punished by heaven for his hubris, and ultimately accompanies the monk who is the main character of the novel on a pilgrimage to retrieve sacred Buddhist texts from the West.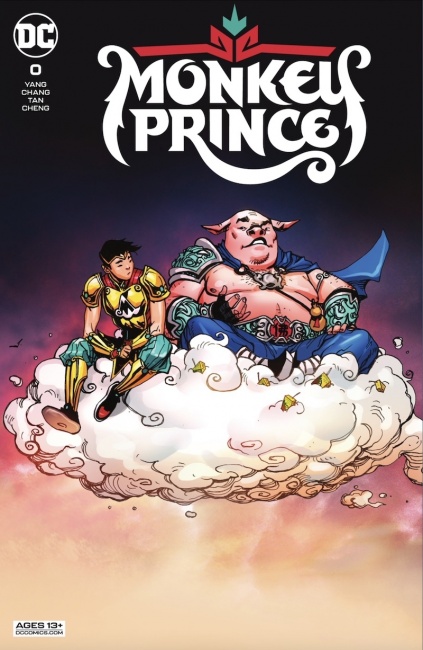 DC also released an 11-page Monkey Prince story, "Apokolips in the Heavenly Realm," which is available digitally on their website. This story, by Yang, Chang, artist Billy Tan (who drew the flashback scenes), Cheng, and letterer Janice Chiang, features more
Journey to the West
characters battling Darkseid to defend their realm.
Click Gallery for covers and character designs!