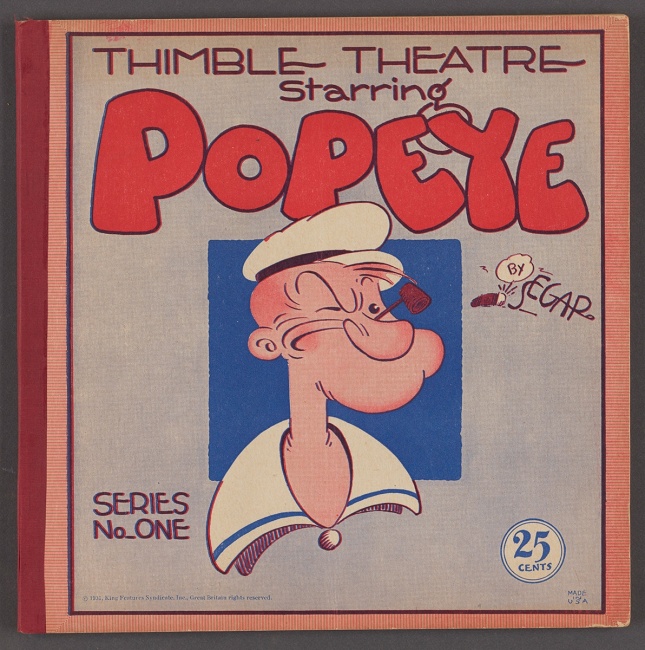 The Library of Congress has just unveiled a new exhibit called "Geppi Gems" that showcases 33 items from the Stephen A. Geppi Collection. The exhibit will be open through mid-March 2022, and a second exhibit will follow.
The Geppi Collection was donated to the Library of Congress in 2018, when the Geppi Entertainment Museum in Baltimore was closed (see "Diamond's Steve Geppi Donates Massive Collection to Library of Congress").
The exhibit includes
A booklet collecting Popeye newspaper strips from 1930-31
Walt Disney minicomics featuring Mickey Mouse, Donald Duck, Goofy, and the Seven Dwarfs
Western comics from the 1950s, plus a Cheerios box with an image of Wyatt Earp on the front and a cardboard six-shooter on the back
Early Marvel and DC comics, including Black Panther #1 (1977), Action Comics #500 (1979), and Milestone's Static#1 (1993)
Science fiction and horror publications, including a Weird Science comic and two Creepy magazines
A Picture News sports comic from 1946
Comics portraying pop culture icons including the Monkees, Janis Joplin, and Elvis
Some of the items in the exhibit can be viewed on the Library of Congress's Geppi Gems page.