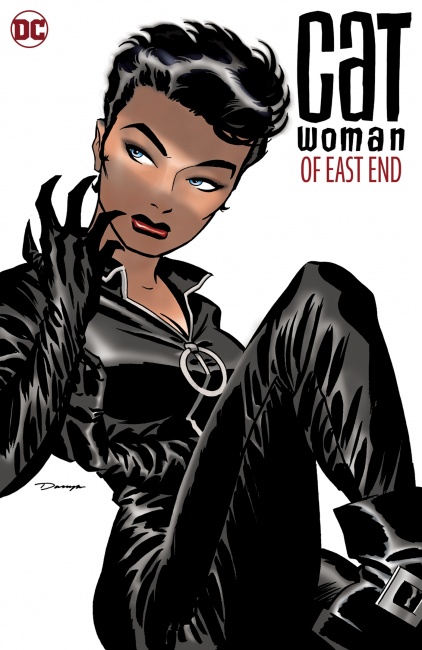 DC Comics will release
Catwoman of East End Omnibus
, a massive collection of Catwoman stories by Ed Brubaker and the late Darwyn Cooke (among others).
This collection features a whopping 1064-pages of Catwoman tales. It tells the story of Selina Kyle going back to her roots in Gotham's down-and-out East End to find that there's a serial killer racking up bodies in her old haunts. The omnibus will collect stories from Detective Comics #759-762, Catwoman: Selina's Big Score, Catwoman #1-37, and Catwoman Secret Files #1. This collection showcases the writing of Ed Brubaker and Darwyn Cook with art by Cooke, Cameron Stewart, Javier Pulido, and others.
Catwoman of East End Omnibus will hit stores on March 29, 2022, and it will retail for $100 upon release.
Batman/Catwoman Special #1 is also slated for release in January 2022 (see "'Batman/Catwoman Special' #1").
Click on Gallery below for full-size images!